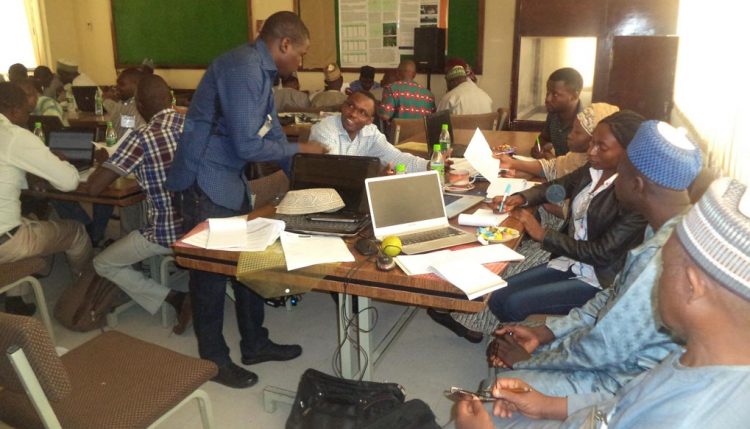 TAMASA conducts workshop on nutrient expert
Partners in the Taking Maize Agronomy to Scale in Africa (TAMASA) Project have successfully concluded a two-day workshop to enhance the development of Nutrient Expert (NE)―a computer-based package, which will aid in developing fertilizer recommendations suitable for variable soils and climatic conditions taking into consideration farmers' socioeconomic status.
The NE for Maize decision support tool was developed by the International Plant Nutrition Institute (IPNI). NE uses site-specific nutrient management principles to quickly and systematically formulate fertilizer recommendations for maize tailored to a specific field or growing environment. It determines fertilizer requirements for specific growing conditions based on multilocation, on-farm nutrient omission trial data, and existing site agronomic and soil information.
NE has been adapted for use in the TAMASA project to support extension service providers in making efficient and effective site-specific fertilizer recommendations to farmers that will help to increase and sustain maize yield and profitability. The adaptation of NE will be done together with users for service providers and researchers to co-generate and co-learn in the process of developing the fertilizer recommendations.
The workshop achieved its various objectives through presentations, question and answer sessions, and group discussions after which feedback was provided.
During the workshop, soil fertility constraints and the common practice of blanket fertilizer application by farmers were discussed. The importance of NE in limiting this problem was identified as the tool has the capacity to recommend a site-specific fertilizer rate. The tool was evaluated to be very important in supporting farmers to make appropriate agronomic decisions in production. Participants explored the use of the tool coming up with feedback on its value, challenges faced on its use, and suggestions on how the tool can be improved. The use of the NE tool was evaluated by different partners to understand their specific needs in reaching out to farmers. Finally, action plans were developed for the adaptation of the NE tool and suitable extension products in relation to the specific needs and demands of different extension service providers.
The workshop took place in Kano on 3−4 February and was organized by IITA, in collaboration IPNI. IPNI scientists headed by Shamie Zingore, Regional Director, sub-Saharan Africa, facilitated the proceedings for about 45 participants from Bayero University/Center for Dryland Agriculture, Agricultural Development Programs (Kaduna, Kano, and Katsina states), Sasakawa Global 2000, NOTORE, Doreo-partners, the National Agricultural Extension and Research Liaison Services (NAERLS), SARD-SC, and IITA.