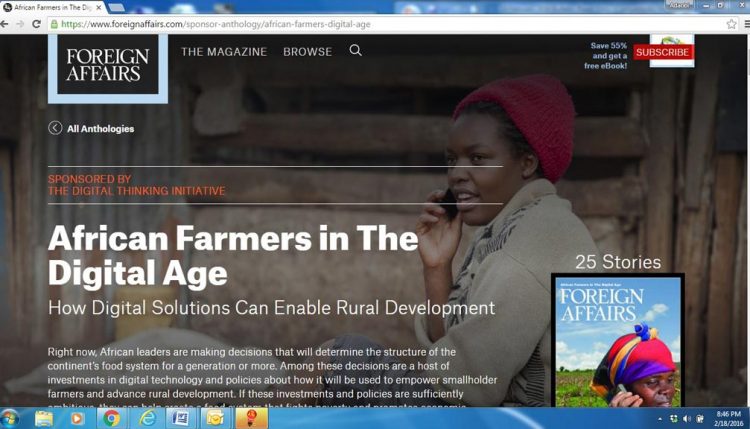 Online anthology "African farmers in the digital age" launched
A special edition anthology, published in partnership with Foreign Affairs, brings together the views of 20 leading thinkers on all aspects of food systems, smallholder farming, and the transformative opportunity presented by digital technology. An infographic explaining this process is available here.
Co-curators Kofi Annan, Sir Gordon Conway, and Sam Dryden assert that "The combination of digital technology and human creativity in deploying it will revolutionize life for Africa's farmers by overcoming isolation, speeding up change, and taking success to scale."
Sam equates the transformative potential of the digital revolution to the electrification of rural Kentucky in his childhood. He illuminates the role that unique IDs, invisible to most of us, play in making each of us visible to others, and he challenges future leaders to put these in place for every single African farmer.
Don't miss the rare personal stories shared by the authors at the end of each essay. View and download the Foreign Affairs anthology here. A PDF compilation of all the essays is also available here.