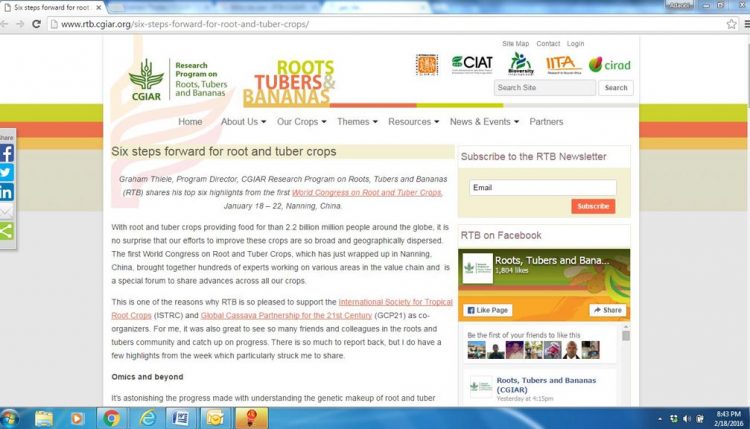 Top six highlights from the first World Congress on Root and Tuber Crops
The first World Congress on Roots and Tuber Crops has come and gone, but the lessons from the convergence in Nanning, China linger. In a recent blog by Graham Thiele, Program Director, CGIAR Research Program on Roots, Tubers and Bananas (RTB) entitled "Six steps forward for root and tuber crops". Thiele highlighted six key take-home messages from the gathering.
The conference, held 18 – 22 January, brought together partners and initiatives already engaged in the root and tuber crop value chains and R4D organizations operating at national and international levels to deliberate on a common vision aimed at strengthening various components of the selected crops.
The post highlighted findings by IITA's Morag Ferguson on the origin of resistance to cassava brown streak disease, and the possible implications for breeding pest- and disease-resistant varieties that will address the yield gap in Africa. Read the full blog post here.