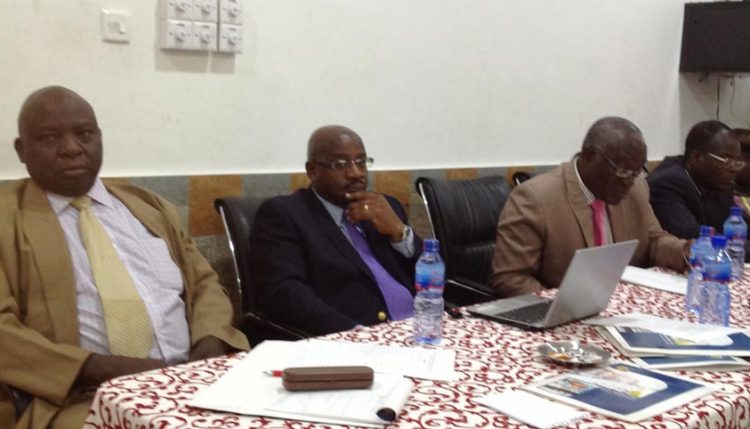 SARD-SC Maize component supports the launch of the Ghana Maize Association
Maize is the most important cereal grain in terms of total production and utilization in Ghana, with the bulk of production being used for human consumption. The average yield is about 1.7 t/ha, which is comparatively lower than what is produced in other countries.
Partners working in the maize value chain came together to form a national association that would help increase maize productivity and profitability. The National Maize Association of Ghana (NAMAG) was launched on 8 March in Kumasi, Ghana.
The launch attracted many important personalities, as well as various stakeholders such as input dealers, farmers, poultry farmers, and agroprocessors from far and wide in the country. In his welcome address, Kwadwo Obeng–Antwi, SARD-SC Maize Country Coordinator, articulated the importance of the association as one of the ways to accelerate productivity and form alliances with various users of maize to create profitable marketing and business links. "It is therefore, incumbent upon us, as major stakeholders, to pool our resources for more effective use to benefit ourselves and our country. It is in the light of this that the AfDB-funded "Support to Agricultural Research for Development of Strategic Crops in Africa (SARD-SC)" project wishes to join hands with the Maize Association to accelerate maize transformational impact in Ghana".
Obeng-Antwi said the project believes that one major approach to realizing its objectives is to establish strategic alliances that link researchers; link producers to inputs and finance; link end users to producers; and create new market potentials and opportunities.
Sam Ajala, SARD-SC Maize Commodity Specialist, bemoaned the low maize output in Ghana and the attendant market fragmentation which continually traps most local farmers in poverty. He said maize is the third most important crop in the
world. For a transformational impact in Ghana to occur, Ajala advised the stakeholders: "Grow maize competitively and in areas best suited for it. You need to address issues of the right type of fertilizer to use for planting, what quality of seeds to plant, and it is important to address the fragmented maize market. And then you should strategically place maize to feed the local poultry industry and for food security. There is a need to create a market-led business  by creating the demand which will in turn increase production and productivity."
Kwaku Minka Fordjour, Ashanti Regional Director of Agriculture, said the Association would be the mover of maize production in Ghana. He called on Ghana's Ministry of Agriculture to provide the necessary extension services and technological support to the farmers.
Asante Krobeah, Director of Crop Services, Ghana, reiterated the importance of maize to food security in the country as the current production is not enough to feed the nation. "With concerted effort, our national output can be increased, so the idea of a maize association is heartwarming, bringing all maize actors on the value chain on board to achieve a common goal," he said.
NAMAG was officially launched by Oppong-Adjei, national president of the Poultry Farmers Association. An interim executive was elected to run the association until a substantive executive committee is put in place.