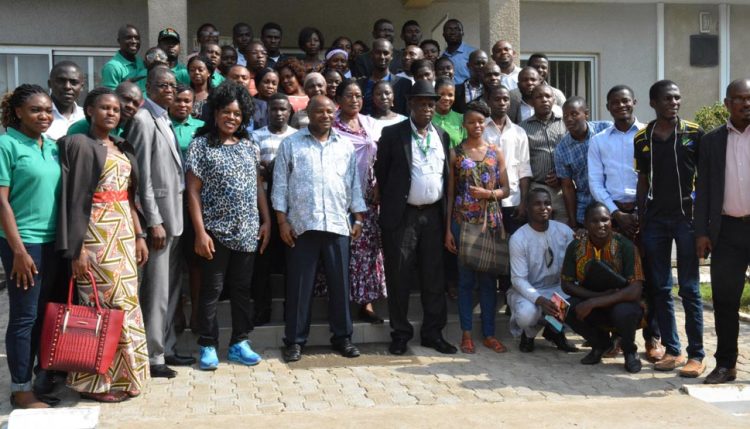 IITA DG: Move from jobless youths to agribusiness leaders
IITA Director General Nteranya Sanginga assured young people that the idea behind the soon-to-be launched ENABLE Youth Program is to move young graduates from joblessness to affluence. He made this known in Abuja while welcoming young people from over 20 African countries that had come to participate in the ENABLE Youth Design Workshop.
"We do not want you to earn salaries from others, but to create salaries for others," Sanginga said.
The ENABLE Youth Program aims to create business opportunities and decent employment for young women and men along priority agricultural value chains and is expected to take off later in the year. The program aims to ensure that young jobless graduates enrolled in it who undergo incubation and in the end get starter packs can start their own agricultural businesses and employ other jobless youths.
The visibly excited youth expressed appreciation to the DG and said that they would take full advantage of this program to become assets to themselves and Africa.
Other IITA staff at the interaction meeting were Alfred Dixon, Head, Partnership Coordination; Gbassey Tarawali, Head, Abuja Station, and Paul Woomer, technical adviser to youth Agripreneurs in Kenya.