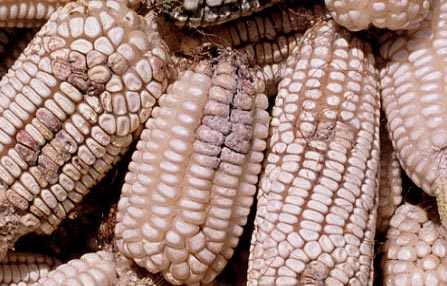 Burundi holds sensitization workshop on aflatoxin
A workshop to sensitize stakeholders and partners on the status and effects of aflatoxin in Burundi was jointly organized by Institut des Sciences Agronomiques du Burundi (ISABU) and IITA on 4 May at the King's Conference Centre in Bujumbura.
The event was officially opened by Séverin Bagorikunda, the Permanent Secretary at the Ministry of Agriculture who represented the Minister. Participants came from various stakeholder categories, representing research, NGOs, traders, policy makers, and the private sector.
The workshop discussed avenues to engage and inform policy makers, project managers, and NGOs about aflatoxin and its consequences on human and animal health; solicit partners' efforts to include aspects of aflatoxin in their ongoing and future projects for sustainable management and prevention, and establish linkages among partners, with the possibility of initiating a platform for future collaboration to fight aflatoxin.
Among the resolutions reached by the participants were to conduct research on other mycotoxins affecting various crops such as cowpea and cassava, and fish and sample livestock products and carry out tests on aflatoxin to know the risks associated with traditional handling of products/feed destined for livestock.Other recommendations were to build the capacity of quarantine officials on rapid methods to detect aflatoxin at the border; organize a nationwide sensitization and awareness campaign about aflatoxins, and involve government in strategizing for the control of aflatoxins at the national level.
Similar aflatoxin sensitization workshops are being planned for other cities at the provincial level.