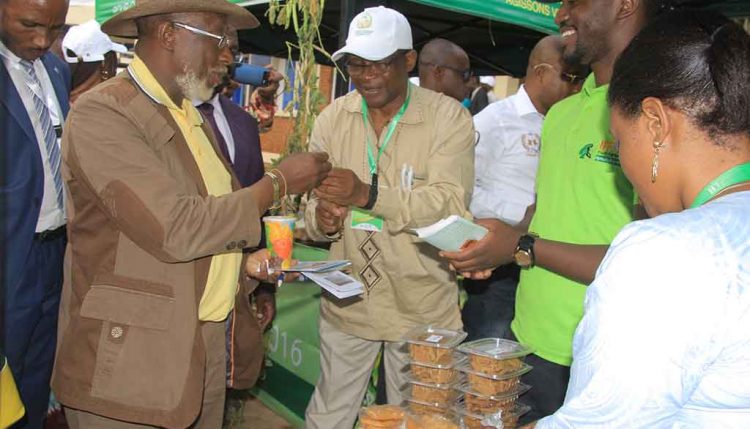 DRC governor cites IITA efforts to combat food/nutritional security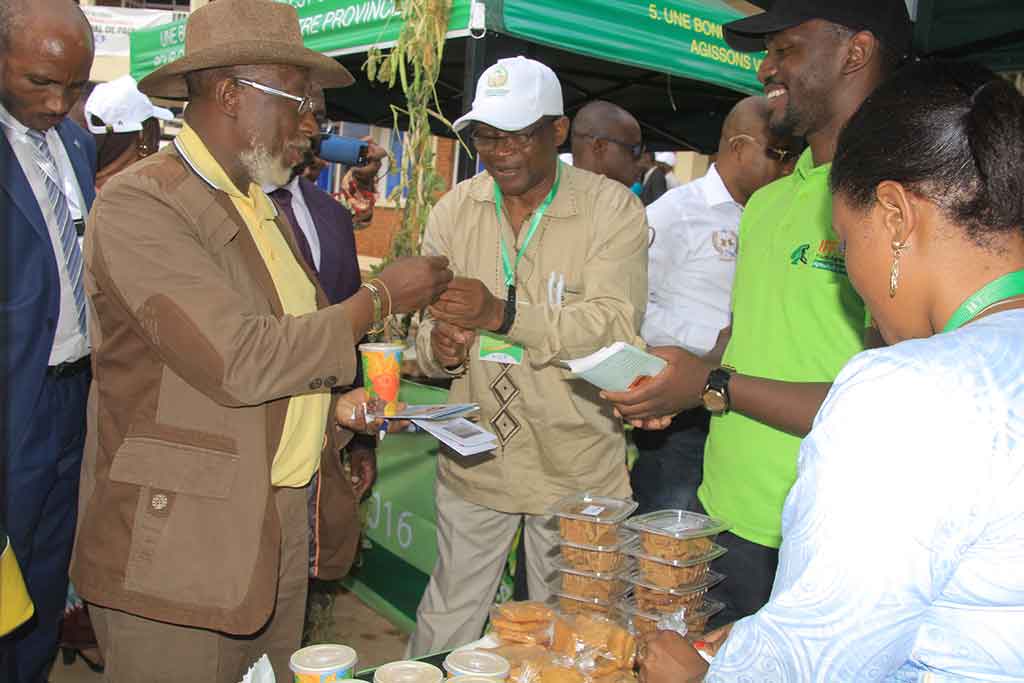 At the closing ceremony of a 3-day international conference that put nutrition at the top of the development agenda, the Governor of South Kivu Province of DR Congo, His Excellency Marcellien Cishambo, commended IITA for its bold steps to address food and nutritional security in the country and especially in South Kivu. According to the Governor, there is a strong linkage between agriculture and nutrition. IITA has introduced technologies to increase agricultural productivity, production, and agroprocessing, and mechanisms to empower youth and women.
During the conference, he recognized Chris Okafor, Officer in Charge, IITA Kalambo, and Noel Mulinganya, Coordinator, IITAKalambo Youth Agripreneurs (IKYA) in appreciation of their excellent work. He invited stakeholders to visit IITA Kalambo as well as the Youth Center in Bukavu City to explore ways of collaborating with IITA in the fight against food and nutritional security. He assured participants that the IITA Youth Agripreneurs are now leading in youth agribusinesses and can contribute significantly to the fight against malnutrition, poverty, and youth unemployment.
The conference was organized on 24−26 May by the South Kivu Provincial Government with UNICEF, FAO, the World Food Program (WFP), and Swiss Cooperation to mobilize stakeholders to develop a multistakeholder intervention to reduce malnutrition in South Kivu.
In his opening remarks, the Provincial Minister of Health observed that "malnutrition has reached a critical level in the province (53% malnutrition rate). Therefore, there is a pressing need to act quickly and efficiently". The chair of the conference, Leonard Mashako, noted that we cannot solve the malnutrition issue without addressing the agriculture challenges. The strong linkage between malnutrition and agriculture was echoed by all the presenters. Mulinganya of IITA made a presentation titled Youth Agripreneurs: Drivers of future African agriculture. The representative of UN Agencies advised that successful innovations that can help address cultural barriers to nutrition should be taken on board when developing new projects.
IKYA mounted an exhibition where they displayed various processed products including high quality cassava flour, cassava bread, soy milk, cookies, and fruit juices. The stand attracted many stakeholders including WFP, the American Refugee Council, Swiss Cooperation (Rwanda), and UNICEF which indicated interest in collaborating with IKYA. Excited by the display of IKYA, the Governor announced his interest to be the grand patron of IKYA.