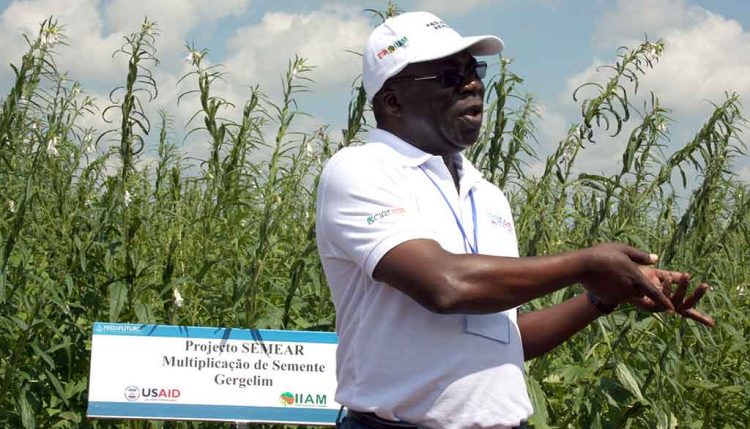 IITA launches seed systems project in Mozambique
IITA, with partners, launched the USAIDfunded "Feed-the-Future Mozambique Improved Seeds for Better Agriculture" (SEMEAR) project with a stakeholders' meeting and workshop held at the Hotel Melinio in Nampula, Mozambique on 20−21 April.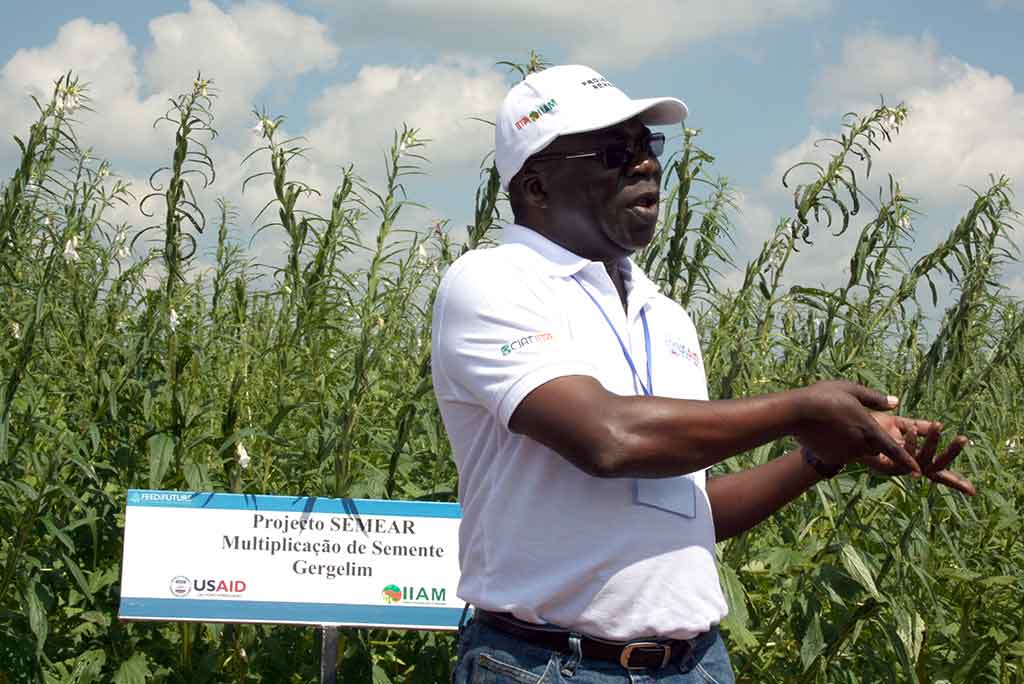 SEMEAR is a 5-year (2015−2019) program led by IITA that will use a winwin, public−private partnership approach to disseminate improved legume seeds and complementary crop management practices already developed in Mozambique through the PARTI–Platform for Agriculture Research and Technology Innovation. Other implementing partners in the program include the International Center for Tropical Agriculture (CIAT), the International Center for Research in the Semi-Arid Tropics (ICRISAT), and Instituto de Investigação Agrária de Moçambique (IIAM).
The overall goal of SEMEAR is to increase the adoption of improved technologies, income, and food security of at least 100,000 households of smallholder farmers in Feed-the-Future Zones of Influence (FTFZOI) in Mozambique, namely Manica, Tete, Zambézia, and Nampula provinces. It will increase the production and supply of breeder, pre-basic, basic, and certified seeds in FTF-ZOI and strengthen the national seed systems; scale up and enhance the adoption of improved varieties and best management practices using participatory approaches; and enhance national policy dialog on seed and fertilizer supply.
The meeting was attended by representatives of farmers' associations, extension agents, government officials, representatives of private seed companies, and officials from the FAO and USAID. It was opened by IITA Southern Africa Hub Deputy Director, Steve Boahen, and chaired by Constantino Cuambe, Northwestern Zone Director of IIAM.
David Chikoye, IITA Regional Director for Southern Africa, thanked USAID and the American Government and people for supporting the project. He also elaborated on the project's importance.
"SEMEAR's targets of 88.7 tons of breeder and pre-basic, 715 tons of basic/foundation seed supplied to seed companies and other partners, and 10,004 tons of certified seed supplied by seed companies and other seed producers to farmers signify that seed system development is important to Mozambique's agricultural development. To quickly realize its goal, the project will explore working with similar initiatives in the Southern African Development Community (SADC) region such as the Seed Harmonization Protocol, which facilitates movement of seeds within the region especially to areas facing scarcity," Chikoye explained.
US Ambassador to Mozambique, His Excellency Dean Pittman, representing USAID, stressed the importance of the project on improving crop production and reducing poverty and hunger among the Mozambique population. "SEMEAR is in agreement with the policy of the government of Mozambique of building a stronger agricultural sector in The IITA conjunction with USAID's FTF Initiative. By focusing on improving the access to better seed, SEMEAR will help mitigate the effects of climate change such as floods, drought, and disease," the ambassador highlighted.
He pointed out, however, that Mozambican farmers are currently not using the improved seeds optimally. "SEMEAR should strive to increase the adoption of better technologies and seeds to improve agricultural production. The US will continue to support the work of the Ministry of Agriculture, CGIAR centers, and other partners to improve agricultural production in Mozambique," he added.
Guest of Honor Olga Faftine, IIAM Director General, representing Mozambique's Minister of Agriculture, pointed out that the project will improve seed production that meet market demands, help build capacity of IIAM scientists, and improve necessary infrastructure within the national research program. "
Creation of suitable conditions for farmers to produce quality seeds will lead to production of nutritious Sam Ajala in maize field foods. Farmers will benefit from increased food security and income due to improved quality production," Faftine emphasized. She added that the SEMEAR project goals support the MINAG policy paper for 2015−2019 of improving seed supply as the project's target crops are among its 15 priority crops. "
Let us plant (SEMEAR), germinate, grow, and produce," concluded the IIAM DG, officially launching the project