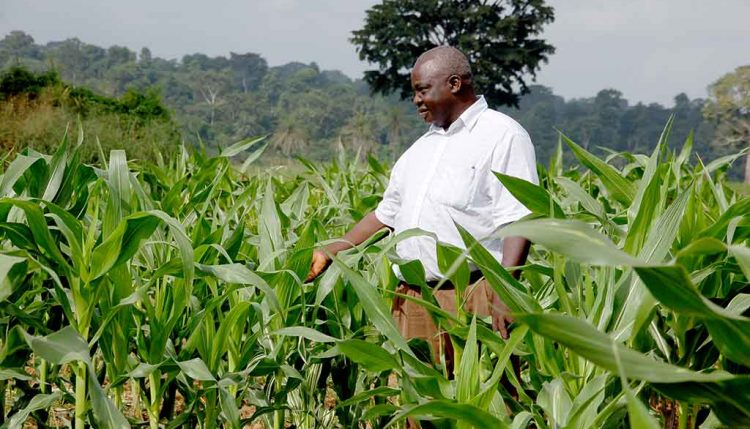 SARD-SC maize lauded at planning workshop for refining IP system for enhancing productivity
Over 50 stakeholders, including national partners, researchers, farmers, Innovation platform representatives. IITA maize team, members of maize associations, and SARD-SC project maize country coordinators met in early April in Accra, Ghana, for the planning meeting and workshop of the maize component of the project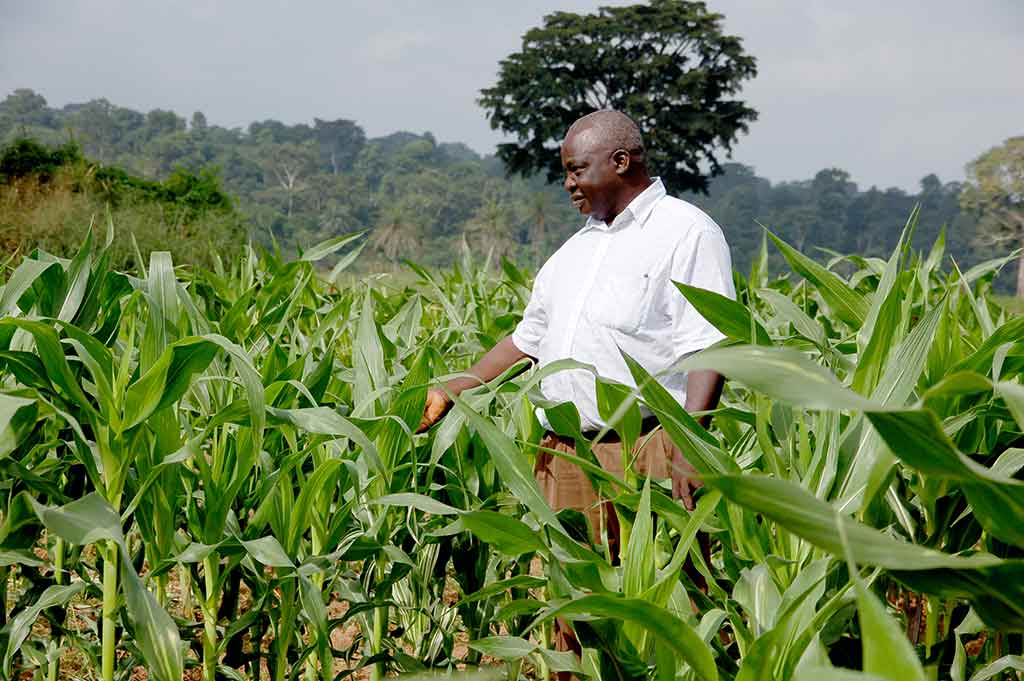 The workshop deliberated and developed work plans for the year and assessed respective achievements of each participating country. The four-day event provided an in-depth analysis, discussion, and assessment of every component of the maize program. It also provided an opportunity to proffer solutions to constraints against maize productivity and implementation of the maize component of the project in Ghana, Mali, Nigeria, and Zambia
In his welcome remarks, David Chikoye, Director of Eastern Africa, IITA, Zambia, said that maize is essential to food security and is an important staple food in Zambia. He implored all participants to be committed to the work plans to make them a reality. "The project is at a crossroads and we need to convince the AfDB we can deliver on nutritional security and project milestones," he said.
Abebe Menkir, IITA Maize Leader, commended the SARD-SC project for the strides it has made in each of the commodity value chains and for implementing and perfecting the innovation platform system. "I am very pleased to see the project expanding its area of emphasis which is increasing productivity of the value chains of maize, cassava, wheat, and rice. I want to commend those responsible for this. The good thing is that the project has been able to draw from the diversity of expertise to make it work and build the foundation for phase two of the project."
Sam Ajala, the SARD-SC Maize Commodity Specialist, talked about the importance of maize as a versatile crop, for both domestic and industrial utilization. He said the meeting should enable the country coordinators to work with their teams to draw up their work plans for the year as well as to appraise maize achievements. "This is the time to develop our work plans and assess our achievements and improve them if they are below par."
Some of the achievements of the maize component in the past years were highlighted by Ajala, in his presentation titled Overview of maize achievements,"Accelerating Maize Transformational Impact in Africa. For instance, 177 multiple stress tolerant (drought, Striga, low soil nitrogen, and stem borer) nutrient dense pro-vitamin A and mycotoxin-resistant maize germplasm have been developed and shared with partners. Participants agreed to deploy various communication media to promote maize activities in their respective countries.