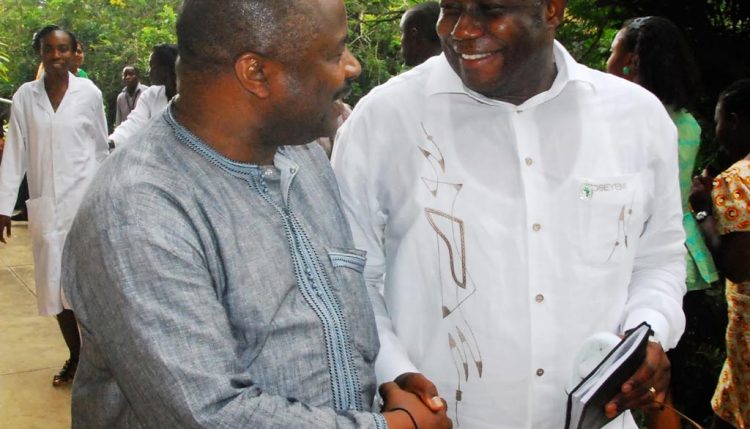 Africa must develop its agribusiness for economic growth and social transformation–FARA Director
Let's change the way we do business. Agriculture is beyond the farm gate and selling the raw produce which constitutes only 10% of business in agriculture. The profit is in the value chain," says Yemi Akinbamijo, the Executive Director of the Forum for Agricultural Research in Africa (FARA). He made these remarks at the 7th Africa Agriculture Science Week (AASW) and the FARA General Assembly in Kigali, Rwanda on 13-16 June. The event was organized by FARA and the Government of Rwanda. It attracted eminent scholars and scientists from agricultural research institutes all over the world. The Rwandan Prime Minister, Hon Anastase Murekezi, opened the event.
FARA Science Week is greatly valued by stakeholders in Africa's agricultural research and innovation who converge at this event every three years to network and strike up partnerships, share knowledge and experiences, and also identify key collective actions they should pursue jointly to achieve their common goals. The 7th AASW provided an opportunity for stakeholders to work out how they could align their work with the various strategic frameworks signed and adopted by African Heads of State and Governments on accelerating African agricultural growth and transformation.
The four-day forum and exhibition attracted over 1500 participants, including ministers of state and policymakers, experts in agriculture as well as stakeholders engaged in African agricultural research and development. The theme of this year's event Apply Science, Impact livelihoods focused on the implementation of the science agenda for agriculture in Africa at country level. The triennial event took stock of achievements in Africa's agricultural research and also reflected on how to improve its contribution to the continental agenda for accelerated economic and social transformation. Plenary sessions were held to highlight the science agenda and evolving policy and institutional changes in the African agricultural landscape and their implications for the implementation of the science agenda.
There were side events which deliberated on the five subthemes of the conference namely, Institutional systems and policies for making science work for African agriculture; Sustainable productivity growth, value chains, and profitable agribusinesses; Human capital development and the youth; Sustainable financing of science, technology, and innovation for African agriculture; and Megatrends in African agriculture.
The General Assembly was held on the fourth and last day of the event. All through the four days, an exhibition of innovations (products and services) was open to interested participants. The chairperson of FARA, Charity Kruger, called upon the African Development Bank (AfDB), the World Bank, and development partners to ensure increased financing for agricultural research and development along the value chains to promote sustainability in the sector. One of the high points of the opening ceremony was the conferment of the first FARA Honors Laureate on Akinwumi Adesina, AfDB President, in recognition of his visionary leadership in driving exemplary success in African agriculture and unlocking its potential.