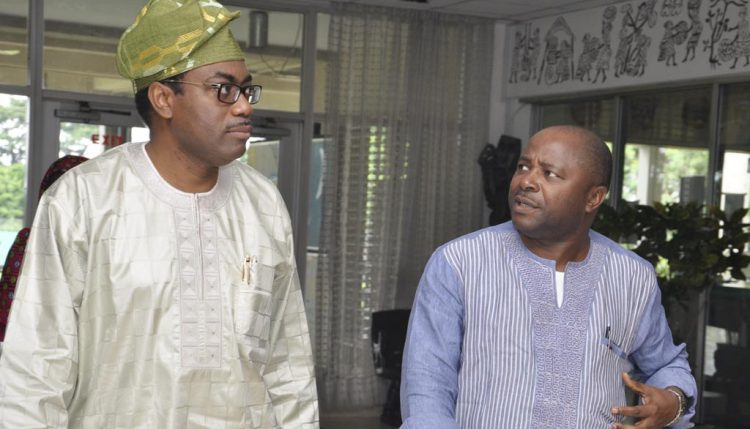 2
IITA/AfDB host pre-appraisal meeting for TAAT, a new mega-agricultural initiative in Africa
IITA and the African Development Bank (AfDB) are hosting a pre-appraisal meeting for the Bank's new initiative, Feeding Africa or Technologies for African Agricultural Transformation (TAAT) program, 18-30 July at IITA headquarters in Ibadan, Nigeria. The TAAT program is a critical strategy for transforming agriculture on the continent that would ensure that Africa is able to feed itself through agriculture.
The pre-appraisal meeting is taking place almost three months after the successful preparation workshop of the TAAT program initiative in April 2016, which was attended by various stakeholders and potential partners from national agricultural research and extension systems (NARES), CGIAR centers, international organizations including developmental partners, and the private sector.
The appraisal mission will bring together all TAAT participating CGIAR centers and non-CGIAR institutions and NARES partners that have submitted technologies that are ready to be scaled up/out for consideration under the program. They will jointly review and finalize activity plans and budgets to undertake the scaling out of the proven technologies.
The appraisal meeting will take place over two weeks to allow for closer interaction.
Week 1: The first leg of the meeting will take place 18-23 July, involving all participants within the following Priority Intervention Areas (PIAs): Sahel, Savanna, Cassava, and Rice.
Week 2: The second meeting will take place 25-30 July, involving all participants within the following PIAs: Tree plantations, Horticulture, Wheat, and Inland fish aquaculture.
The goal of the TAAT Program includes eliminating extreme poverty, ending hunger and malnutrition, achieving food sufficiency, and turning Africa into a net food exporter as well as setting Africa in step with global commodity and agricultural value chains.
Adopting modernized, commercial agriculture is the key to transforming Africa and the livelihoods of its people, particularly the rural poor.
To carry out these objectives, the AfDB, working with IITA and other partners, has identified eight priority agricultural value chains relating to rice sufficiency, cassava intensification, Sahelian food security, savannas as breadbaskets, restoring tree plantations, expanding horticulture, increasing wheat production, and expanded fish farming.
This initiative will be led by IITA, and implemented in collaboration with the Forum for Agricultural Research in Africa (FARA), other CGIAR centers, some private partners, and national agricultural research systems. This will involve close partnerships with the AfDB, the World Bank, and other major development partners to ensure increased funding for agricultural research and development along the value chains in Africa. CGIAR centers, FARA, AVRDC – The World Vegetable Center, Africa Harvest, and other private partners will provide technical and developmental support for the Bank's quest of widespread agricultural transformation.
To date, about 35 African countries have been identified as potential partners with CGIAR centers in the implementation of the investments in agricultural transformation.