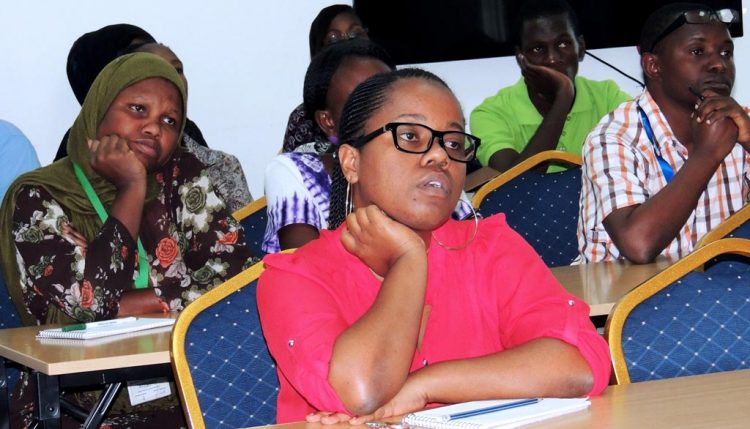 FAST-TRACKing cost-effective, sustainable, and gender-balanced technology dissemination
One of the challenges facing researchers and research institutions is how to rapidly disseminate new technologies to intended beneficiaries such as farmers. One project, "Fast-tracking the access to improved and popular varieties of root crops by smallholder farmers: a case of sweet potato" is exploring a new approach by working through primary school students.
According to Musa Kpaka, the project's Monitoring and Evaluation Specialist, in the school-based approach the school children are the primary recipients of the technologies. They receive sweet potato technologies and pass them on to their parents.
"Children are potentially good influencers of parents on food consumption at home therefore involving them in the dissemination model would enhance adoption/application of new technologies introduced to farmers. The model is also less costly compared to reaching farmers through farmers and gives easy access to a large and diverse number of households", Kpaka said.
The preliminary results show that the school-based dissemination approach could be cost effective for reaching many households in a short time, added Kpaka. He was giving a seminar on "Measuring the cost effectiveness of the technologies' dissemination approach for root banana and tuber: the case study of sweet potato in Uganda and Tanzania".
The project dissemination model has three steps: (i) "school-based distribution" in which 200 students per school each receive a starter pack of 120 vines; (ii) "Give double" in which the primary recipients are given two starter packs of equal size and varieties to two additional households, and (iii) "long-term adaptation", where up to 600 farmers, and 200 primary and 400 secondary school recipients continue to use and share the improved varieties with others.
The low level of adoption of improved varieties in Tanzania was due to the low level of awareness and motivation by farmers added Regina Kapinga, IITA Head of Advocacy, and Resource Mobilization during an open discussion after Kpaka's presentation. Kapinga further said Uganda had made significant progress by involving traditional rulers to promote sweet potato.
Speaking at an end-of-seminar presentation, Victor Manyong, IITA Eastern Africa hub Director, said evaluating the effectiveness of the project model/approach was very important and the results would be vital in developing related policies. Final results of the impact evaluation will be available in mid-2018.