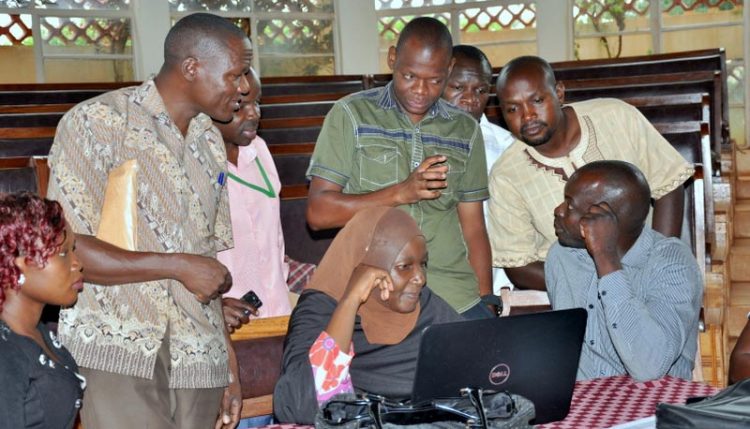 PASIC evidence builds case for Uganda's new National Seed Policy
Evidence from the Policy Action for Sustainable Intensification of Ugandan Cropping Systems (PASIC) project – an initiative implemented by IITA – has been used to convince stakeholders on the urgent need to approve and implement the proposal to put in place a National Seed Policy to improve Uganda's seed sector.
The Commissioner of Crop Inspection and Certification, Joseph Bazaale reported that "it is absolutely vital that the National Seed Policy is approved as it has been in draft form for the past 12 years." The Commissioner emphasized that all views including those of the Uganda National Seed Traders Association (USTA) are critical and there should be no losers in the development of the National Seed Policy.
The Ministry of Agriculture, Animal Industry and Fisheries (MAAIF), together with national and regional level stakeholders validated the findings of a Regulatory Impact Assessment (RIA) of the National Seed Policy and the National Plant Genetic Resources for Food and Agriculture Policy. The RIA is an additional cabinet requirement that facilitates policy approval and ascertains the incentives and disincentives of a policy to society through stakeholder consultations.
The RIA regional and national level stakeholder consultations were led by MAAIF with support from the Integrated Seed Sector Development (ISSD), USAID's Feed-the-Future Enabling Environment Activity (EEA), and PASIC/IITA.
According to the assessments, the cost of implementing the proposed National Seed Policy and the National Plant Genetic Resources for Food and Agriculture Policy is UGX 82 billion (US$ 24 million) and about UGX 88 billion (US$ 26 million) for five years, respectively.
On the other hand, evidence generated by PASIC research from the potato sector shows that the use of poor quality seed-without fertilizer in potato farming, yields only 6.4 metric tons (MT) per hectare, valued at about UGX 628 billion (US$ 187 million) on a national scale whereas the use of quality seed with fertilizer almost triples the yield to 16.5 MT per hectare.
This translates into a 158% increase from 867 to 2,234 thousand metric tons per annum country wide and farm income– valued at UGX 1,619 billion (US$ 485 million) on a national scale. Therefore Uganda's potato sector is losing potential income of approximately – UGX 991 (US$ 298 million) per annum due to limited intensification at the production level of the value chain.
Between 30 and 40 percent of the seed on the Ugandan market assessed by quality control authorities were found to be poor, fake, or counterfeit. Therefore, the proposed National Seed Policy could generate benefits such as increased access to quality, and basic seed, biodiversity, improved capacity of the private sector to supply seed, provision of employment along the seed value chain, and increased efficiency in the regulation, coordination and management of the seed sub sector.