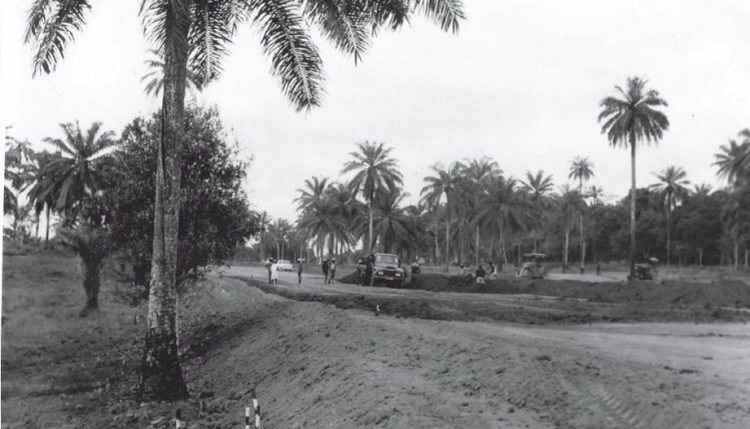 3
IITA at 50
IITA celebrate its 50th year of founding in 2017. As IITA starts to celebrate its golden jubilee, we take a "then and now" look at Headquarters, Ibadan.
The Institute was formally established as an autonomous, nonprofit organization on 24 July 1967. Earlier, in 1966, the Ford Foundation formally appropriated $5 million for the first phase of construction of the IITA Headquarters; capital costs would eventually reach $25 million.
The first "office" of IITA was set up on the third floor of the Barclays Bank Building (now the Union Bank building) in downtown Ibadan. Meanwhile the scientific staff and the library were located a short distance away in Bodija. Construction of IITA headquarters began in 1968, and in spite of difficulties in obtaining materials during the civil war, some buildings were in partial use by 1969-70.