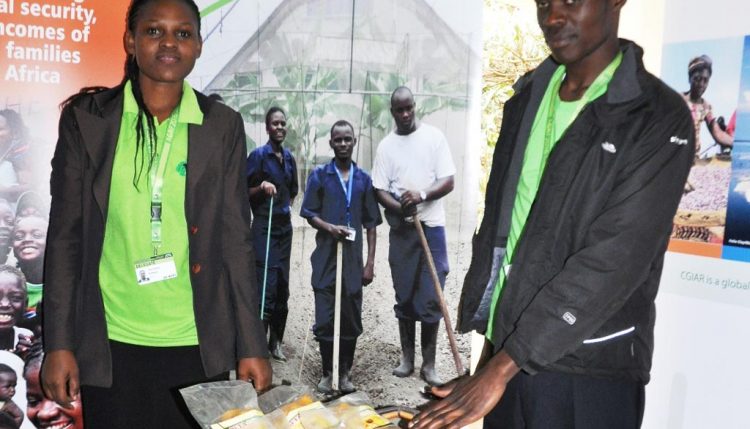 IITA participates in CGIAR exhibition
IITA took part in a CGIAR-wide exhibition at the 2016 AGRF. Other centers included ILRI, CIP, CIAT, and the CGIAR Research Program on Climate Change and Food Security (CCAFs). At the exhibition and in line with the AGRA theme, IITA showcased two of the technologies from its Business Incubation Platform (BIP)—Aflasafe and Nodumax, and the Youth Agripreneurs Program. NoduMax is a new legume inoculant for soybean developed at the BIP together with the N2Africa Project, whereas Aflasafe is an innovative biocontrol technology for controlling aflatoxin contamination in food and feed.
IITA Youth Agripreneurs from Kenya, Nigeria, and Tanzania, also took part in the exhibition, showcasing their products such as cassava flour and products made from cassava flour, fish feed, and soymilk and soymilk yoghurt.
The exhibition was co-funded by the Central and Eastern Africa Hub in collaboration with the Communication Office.
The next AGRF will take place in Abidjan, Côte d'Ivoire, in 2017.