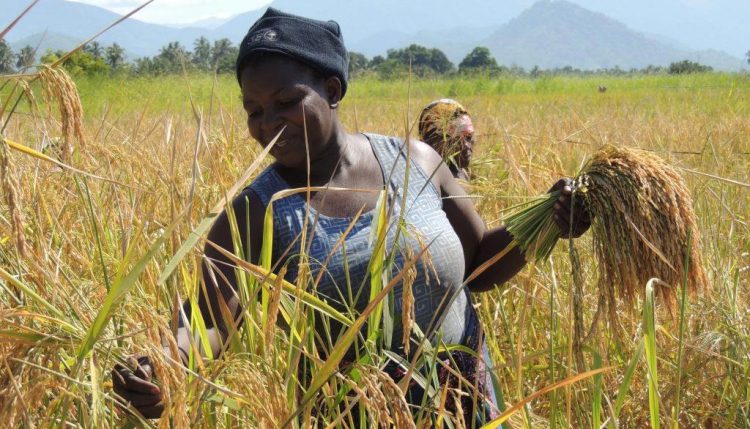 Boosting smallholder farmers' access to sustainable agricultural technologies as USAID announces $50 million Africa RISING Phase 2
The US Agency for International Development's (USAID) Bureau for Food Security in Washington, DC has announced funding for a second 5-year phase of the Africa Research in Sustainable Intensification for the Next Generation (Africa RISING) program beginning October 2016. Funded through the agency's Feed the Future initiative, the second phase of Africa RISING will focus on ensuring farming communities within target Feed the Future zones of influence in Ethiopia, Ghana, Malawi, Mali, Tanzania, and Zambia get access to the best-bet/best-fit improved farming practices identified by the project's research team during the first phase of the project.
"Farmers need access to improved agricultural technologies that have gone through an iterative research process to establish suitability and quality if they are to sustainably optimize the productivity of their farms in a way that lets them benefit from existing and future markets and add value to their crops and herds. This is the goal we aim to achieve through programs like Africa RISING that will now, in this new phase, have significant focus on ensuring farmers get their hands on improved technologies that have gone through this process," said Jerry Glover, the USAID Bureau for Food Security's Senior Sustainable Agriculture Advisor.
The goal of the Africa RISING program is to create opportunities for smallholder farm households to move out of hunger and poverty through sustainably intensified farming systems that improve food, nutrition, and income security, particularly for women and children, and conserve or enhance the natural resource base. The program which brings together over 100 research and development organizations teaming up to achieve this goal is led by IITA (in West Africa and East and Southern Africa) and the International Livestock Research Institute (in the Ethiopian Highlands). The International Food Policy Research Institute leads evaluation and impact assessment.
"This new phase of Africa RISING mixes continuity with evolutionary change. The project's core focus will continue to be on the sustainable intensification of production from households and systems, but in addition to this, the project will capitalize on the opportunities for development actors to scale out the program's technologies. This is the kind of partnership dividend we are looking towards generating going forward," explains Irmgard Hoeschle-Zeledon, Manager, West Africa and East/Southern Africa Projects.
Siboniso Moyo, ILRI Director General's representative in Ethiopia and Chair of the Africa RISING program steering committee adds: "During the first phase of the program, we focused on research with selected farming communities and successfully identified and validated various demand-driven agricultural technologies with the greatest potential of being scaled to reach more farmers. Our targets in the second phase are to continue validating these technologies and ensure that at least 500,000 smallholder farm households get access and are able to benefit from these technologies."
Phase 2 of Africa RISING has an ambitious, but achievable vision of success across the six countries. Collectively, the three projects will engage with almost 25,000 participating research households. Guided by the farmers' and national priorities, the program will work directly with development partners to scale Africa RISING innovations to a further 500,000 households. The evidence base generated through this widespread scaling will help catalyze further partnerships that will eventually put promising technologies and integrated interventions in the hands of millions of rural people.