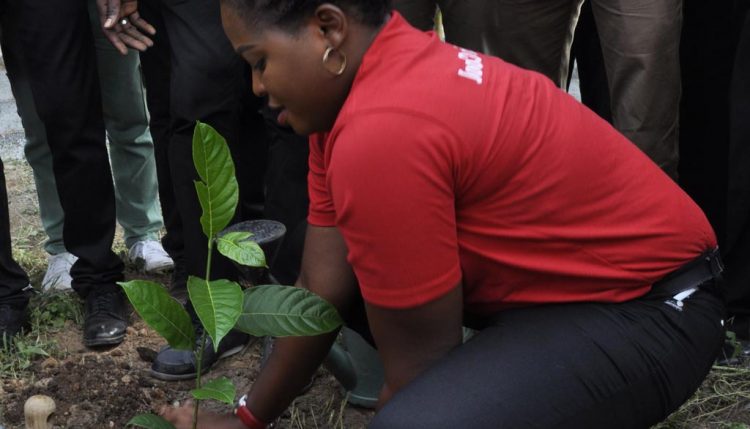 Sowing a legacy
A major input being injected into the youth program in Abuja is sustainable farming systems. The focus is to ensure that the agroecology of the location is maintained. To promote this goal, President Adesina of AfDB, DG Sanginga, and the IYA planted three trees to commemorate the visit of the AfDB principal officers to the station.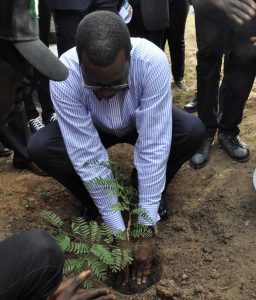 Tamarindus indica (Tamarind tree) – Planted by President Adesina
The tamarind tree is a leguminous and evergreen tree which is common all over the tropics. Unfortunately, deforestation and exploitation for wood and charcoal is resulting in its degradation in the forest.
Tamarindus indica is the only species in the genus, and very frequently it is seen in many African villages where it is planted or protected for shade and food. Its fruit has some sticky pulp rich in sugar and tartaric acid. It is a major source of vital nutrients and vitamins.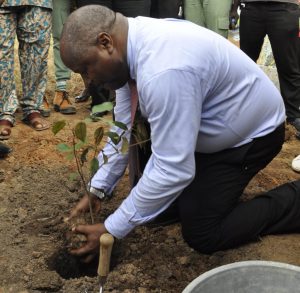 Gambeya cainito  (White Star Apple) – Planted by DG Sanginga
Gambeya cainito, the tropical star apple tree is native to the warmer parts of Africa, Asia, the Americas with samples in Hawaii and even North Australia. It is a close relative of our famous West African Star Apple Gambeya albidum (Agbalumo – Yor).
It is a large tree, with golden, shiny leaves, making this tree one of the most beautiful trees in the tropics. Its fruit is very sweet and delicious.
In the garden, or within compound farm systems, where they are commonly planted, this tree can provide additional income to rural farmers from the sale of its fruit. A tree can produce over 4 tons per annum at maturity.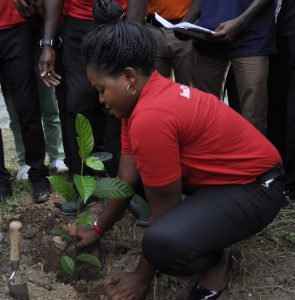 Artocarpus heterophyllum (Jackfruit) – Planted by Agada Theresa Ene (Agripreneur)
The jackfruit is a very important fruit tree and a major component of many gardens in Asia. Fruit produced have very high commercial value, as it is well known for the production of commercial fruit juices. In addition to this, the fruit flesh is eaten fresh, fried with flour or mixed with dough. Its leaves can also be fed to livestock.