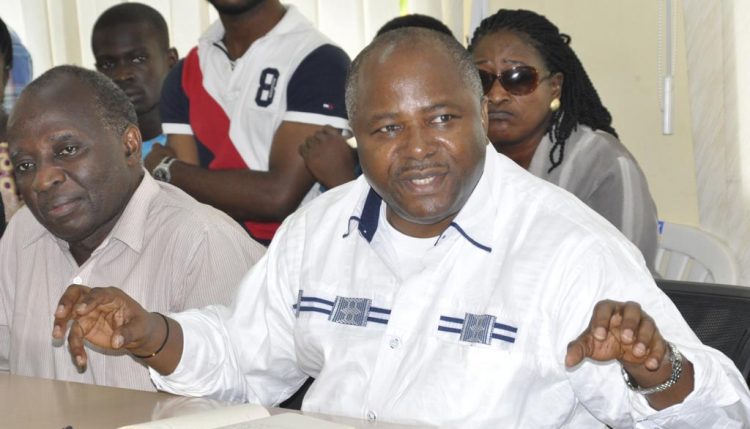 Support the IITA Youth Agripreneurs, DG Sanginga pleads
The Director General of IITA, Nteranya Sanginga has stated that the IITA Youth Agripreneurs have brought dynamic change in the history of the Institute.
DG Sanginga who said this during an interactive session with IITA staff in Abuja on 28 September said that through the support of IITA to the youth-in-agribusiness program and the unrelenting efforts of the youth, IYA has gained worldwide recognition which has placed the institution in a better place among its peers.
DG Sanginga stated that following the presentations and experiences shared by the youth during the visit of the President of the African Development Bank Akinwumi Adesina to IITA's Abuja Station on 27 September, there have been lots of investors both from the public and private sectors who have indicated their interest in partnering with IITA on the youth-in-agribusiness component.
He said following the presentation, 10 Agripreneurs have been invited by the African Development Bank to Abidjan to present their case and enlighten the board of the Bank on the IITA Youth Agripreneurs model.
DG Sanginga also said that the cabinet members of AfDB who visited the station with Adesina commended IITA for championing the cause of the African youth and threading their path towards a profitable sector.
He however called on the staff and the IITA community to support the youth especially in the forthcoming ENABLE Youth Program.
He added that the program which started without a definite road map has been adopted by 31 countries in the continent.