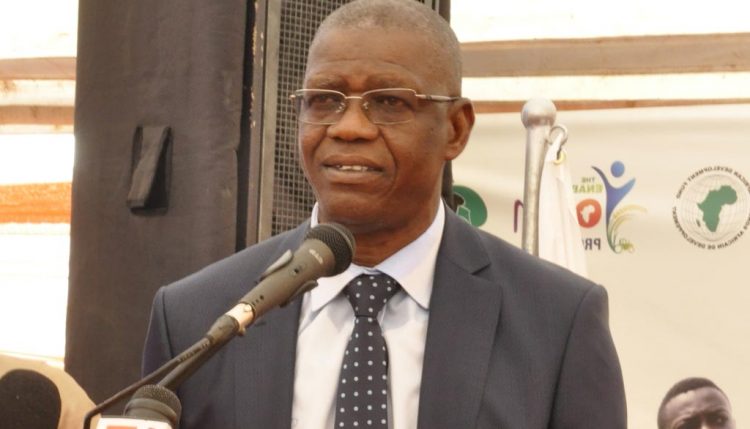 Welcome to Abuja!
Gbassey Tarawali, Head of station and leader of an ongoing IITA-led AfDB-funded project ATASP 1 (Agricultural Transformation Agenda Support program) welcomed the dignitaries.
Going down memory lane, Tarawali shared moments through which the actions and goodwill of the AfDB President had brought some positive energy to the station.
"On 8 October 2006 Adesina, together with Bill and Melinda Gates visited the station, and since then so much transformation has been made… as the former Minister of Agriculture of Nigeria, Adesina, laid the foundation stone for the youth training center in Abuja. Today, the center is almost ready and will be replicated in all the states of the federation including the FCT under the ENABLE Youth program in which 37,000 youths will be trained. Thank you for adding value to the effort of the IITA DG Nteranya Sanginga by allowing the ATASP coordination office to be housed in Abuja; that has made a lot of difference," Tarawali said.