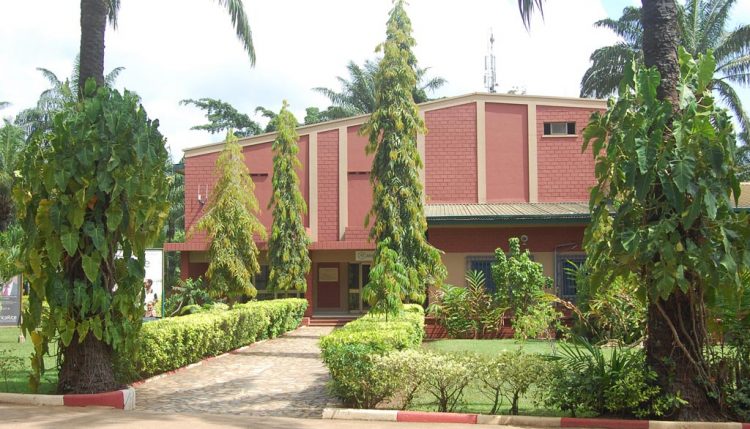 Partners discuss one-health approach for mitigating climate-driven biosrisks in West Africa
On 11–13 October, IITA hosted a think tank style workshop in Cotonou, Benin, where the participants explored and developed the idea of a joint, collaborative platform – an international center for research and capacity development for West Africa – around the management of biorisks associated with climate change, using the 'one health concept' (plant, animal, environmental and human health aspects related to agriculture).
Prior to the start of the workshop, IITA's Director General, Nteranya Sanginga, was received by the Presisdent of Benin, His Excellency Patrice Talon, who supported the idea of such a platform (see related article). After the DG's inaugural words, the Honorable Minister of Agriculture in Benin, Delphin Koudande gave a welcome address to the participants of this workshop, representing a broad range of institutions and programs that included AfricaRice, CABI, CBRST, CIRAD, CIRDES, CORAF/WECARD, CRPs CCAFS, DNRST, FARA, icipe, INRAB, IWMI, UAC, UAK, University of Ghana, WorldVeg, WASCAL, A4NH, and Michigan
State University/Legume Innovation Lab).
Participants showed keen interest, enthusiasm, and support for this initiative throughout the workshop. They discussed mechanisms for collaboration and institutional commitment, and developed concrete ideas and concept notes, as a basis for funding that can add to and leverage already existing initiatives and programs.
The discussions during this workshop led to the establishment of a follow-up team, and a roadmap to implement key preliminary steps in the near future to keep the momentum going for this initiative. At the closing plenary session, Yemi Akinbamijo (Executive Director of FARA) shared his vision for the center and expressed his full support to this initiative. Finally, the meeting was closed by a tribute to the organizers made by the director of INRAB, on behalf of the Honorable Minister of Agriculture of Benin.