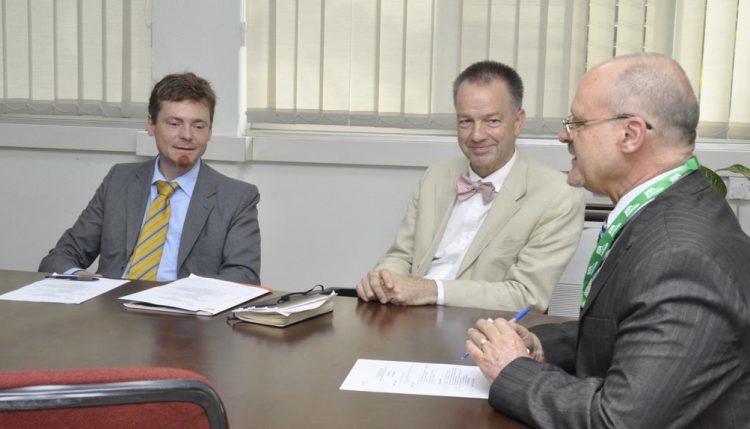 New German envoy visits IITA
The new Ambassador to Nigeria, His Excellency Mr Bernhard Schlagheck, accompanied by Mr Manuel Mueller, Deputy Director, West Africa Department, were in IITA recently to learn about IITA's work and explore potential collaboration.
He was warmly welcomed by DDG Kenton Dashiell, Partnerships for Delivery.  The new German envoy was very much interested in IITA's work and how the Institute's research efforts and interventions were being used by policymakers in partner countries. Dashiell explained that a recent example of this is our involvement in the Nigeria Zero Hunger strategic review (see related story).
The party of two was then taken on a tour of IITA facilities including the Genetic Resources Center, BioScience Center, Business Incubation Platform, and the Youth in Agribusiness projects.