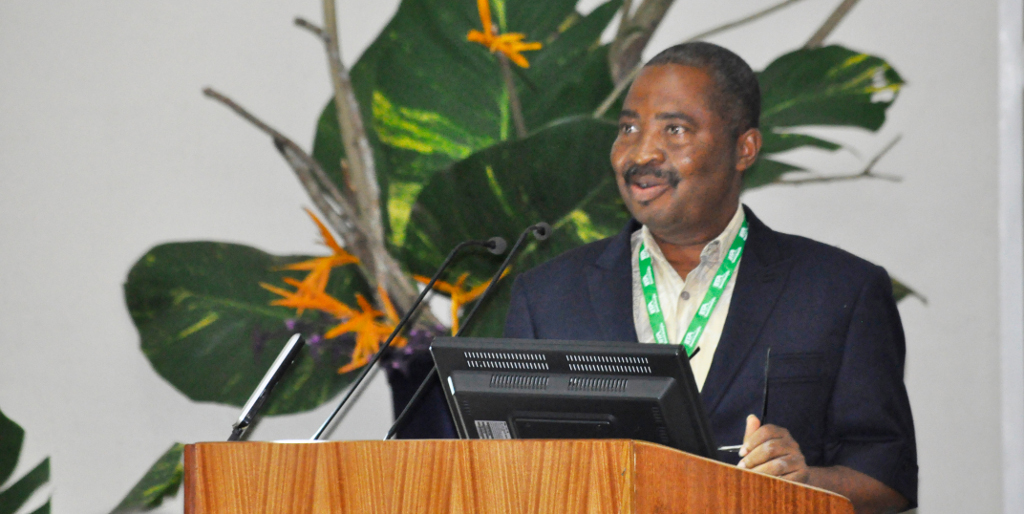 3
Mechanization unit – supporting Africa to get rid of hand hoes and cutlasses
One of the main constraints to transforming Africa's agriculture is low mechanization. IITA has therefore set up a new unit on Mechanization to look at how to reduce drudgery in the farm using appropriate agricultural tools. Presenting on the new unit's progress, Peter Kolawole said the Mechanization unit seeks to introduce appropriate technologies for African conditions for land clearing, preparation, and for harvesting and postharvest processing.
"There are many machines available but in Africa, hoes and cutlasses are still the most popular tools.
The World Bank shows the use of tractors in Africa is at a ratio of 13 tractors per 10,000,000 ha while in Asia we have 200 tractors per 10,000 ha," Kolawole said. "Over 80% of grains are manually threshed and nearly 100% of harvested crops are sun-dried."
Some of the constraints he said were affordability of these technologies and skills to operate these machines. Therefore the unit will work closely with IITA's Business Incubation Platform (BIP) and through the ENABLE Youth and TAAT initiatives to increase the number of commercially active farmers and entrepreneurs and introduce service providers and machine hiring services, and train tractor operators and encourage farmers to use available machines and add value to farm produce.
"Our plan therefore is to adapt technologies by pushing for the most appropriate and affordable; knowledge transfer by creating a cadre of well-trained technicians and farmers who can operate these machines; and extension services to provide farmers with the technologies they need and communicate with wider audiences," Kolawole said.
"The youth will have a very important role to play in sending the machetes and hand hoes to the museum!" he concluded.