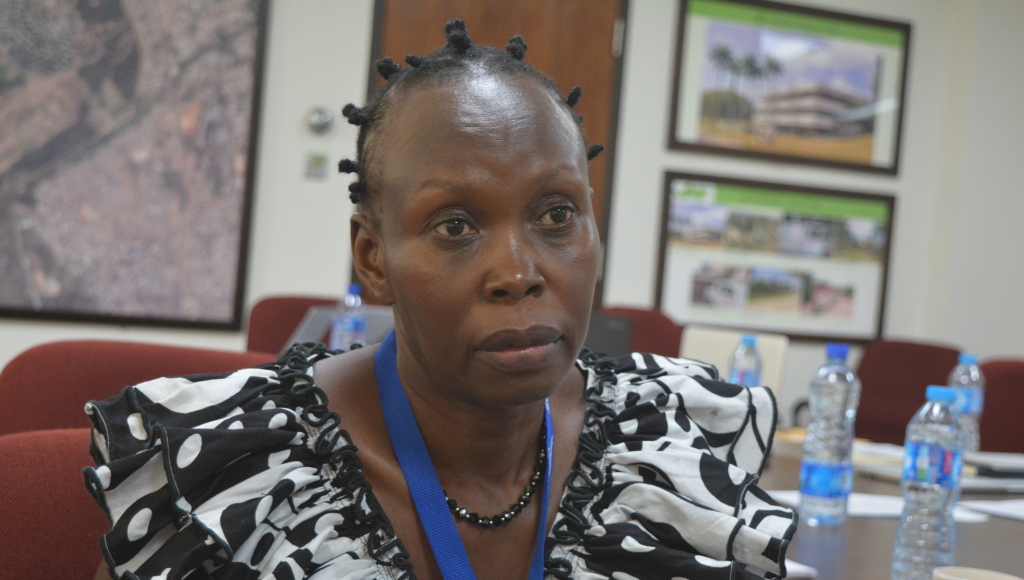 Red Ferrari: Journey of an award-winning entrepreneur, Josephine Okot
The Red Ferrari lecture at this year's P4D Week was delivered by Josephine Okot, the proprietor of Victoria Seed Company in Uganda and also an IITA board member. Okot has received many national and international awards including the prestigious YARA Prize for Green Revolution in Africa in 2007. In 2014 she was nominated as the Business Woman of the Year at the Uganda MTN Awards. Victoria Seeds Ltd. was also nominated as Best Seed Company of the Year 2013 by Uganda Responsible Investment Award.
Okot spoke about her journey to create Victoria Seeds Ltd., a successful seed company in Uganda that looks out for smallholder farmers and the challenges of the seed sector.
Okot recounted how she started Victoria Seeds in response to the government's plan to modernize agriculture and tackle the many challenges facing the agriculture sector.
The plan sought to improve the livelihoods of farmers and transform them from subsistence to commercial producers, improve access to modern farming technologies, and support private sector development. The government also recognized that women needed support to access and control production assets.
"This environment motivated me to start Victoria Seeds in 2002 because the policy was favorable," she said.
"So what does it take to start a seed company? You need confidence and to believe in yourself. When I told my friends I was starting a seed company they thought I was out of my mind. That is a business for men, they told me. But I pushed on and even picked up a name that would inspire me every day," she said.
She added that one also needed to have a passion and perseverance to go beyond obstacles. A month after she started the company, she approached a bank for a loan but the bank shut down the doors on her.
"But what did I do? I went to a research project—the East African Agricultural Productivity Programme and presented my plan. They wrote me a letter to take to the bank to guarantee my loan if I fail to repay it. The bank then accepted to give me startup capital," she said.
Okot says one will make plenty of mistakes in business but learn from them and don't quit. As a woman you also need to constantly keep learning and updating yourself.
On the awards she has received, she attributed this to the fact that Victoria Seeds was not a company that simply looked at the bottom line – profits.
"We are not just about making profits. We believe if we develop the communities that we are working in and improve their lives, our business will also thrive. We also focus on women as we believe they do the bulk of the agricultural work and they keep families together during the civil war. So many of the awards we received are as a result of our corporate social responsibility (CSR).
Okot said the company was now among the top local seed companies in Uganda with its chain of agro dealers. It had even expanded its business to Rwanda. She hoped the business would continue to grow vertically and move into value addition. The company was ranked second in East Africa in the Regional Access to Seed Index in 2016 outperforming many multinationals and much bigger seed companies in the region.
Josephine also noted her journey to becoming an entrepreneur was greatly boosted by a training from the then Gender and Diversity unit of the CGIAR (now known as AWARD).
"In 2006 I was an AWARD grantee at IITA and this really transformed me as an individual. The following year I got the YARA award. The training was for scientists but they brought me in as a woman in business," she said.