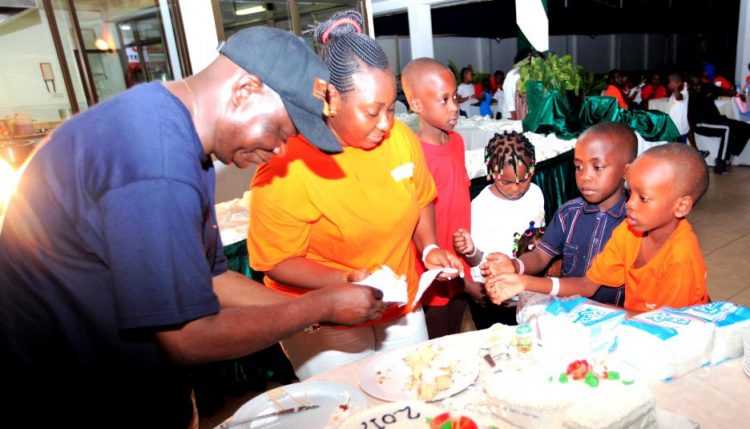 IITA holds end-of-year family fun day in Tanzania
IITA-Tanzania's annual family fun day that brings together staff and their families to celebrate the year's achievements was held on 3 December. Over 300 people including staff and the family of institutions hosted at the Eastern Africa hub offices including the Alliance for a Green Revolution in Africa (AGRA), the International Livestock Research Institute (ILRI), and the International Potato Center (CIP) took part in the fun-filled event.
During the event, the staff and their family members, had fun, engaging in various fun games including tug of war, sack racing, football, beach volleyball, word games, and also in a drawing and dancing competition. The event was also a soft launch for IITA's 50th anniversary celebrations with the hub Director Victor Manyong cutting a cake.
Speaking at the event, Manyong appreciated the support given to IITA by staff and their families. He also thanked the IITA Board and Management for their dedication and commitment to the Institute. He particularly singled out the commitment and dedication of Director General Nteranya Sanginga that had seen the Institute grow tremendously under his first term.
"We are very thankful that our Director General has accepted to serve the Institute for a second term," Manyong said.
The winning teams won prizes and long service awards were given to three members of staff who had served the Institute for over 10 years.