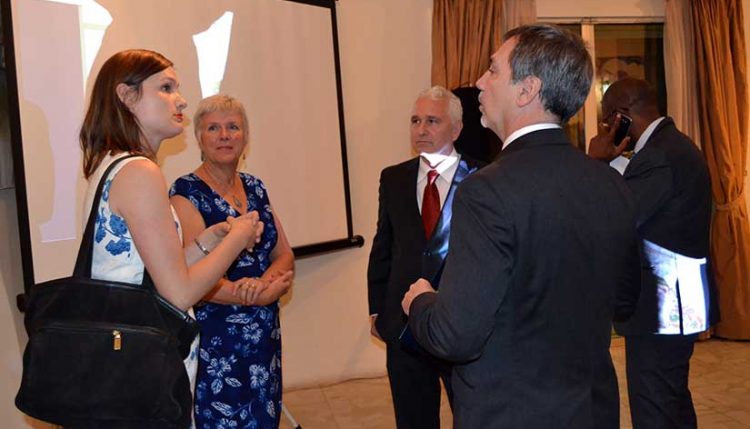 Congo Basin Institute gets publicity boost
Last December 2016, the US Ambassador to Cameroon Michael Hoza generously hosted a reception in honor of the Congo Basin Institute's efforts to advance science to meet the critical challenges facing Central Africa. The University of California, Los Angeles (UCLA) and IITA are leading a multi-institutional initiative to develop the Congo Basin Institute (CBI), which will be a model for how universities, NGOs, and private business can partner in international development and science.
The reception brought together over 85 representatives comprising leaders from diplomatic missions, government institutions, the private sector, civil societies, and research Institutions. Ambassador Hoza introduced the event and praised the CBI initiative. Speakers included Prof Tom Smith and Rachid Hanna, co-executive Directors of CBI who elaborated on the CBI partnership and its role in the Congo Basin. Other speakers included Zac Tchoundjeu, Director IBAY-HIES, Roger Fotso of the World Conservation Society, and Christian Ruck, KfW Director in Cameroon. A special guest
was Bob Taylor of Taylor Guitars, who, along with the Spanish firm Madinter and CBI, has invested significantly in improving the sustainability of ebony harvesting in Cameroon.
The partnership is a model for how CBI can bring together multi-stakeholder groups to advance development, scientific research, and capacity building in the Congo Basin.