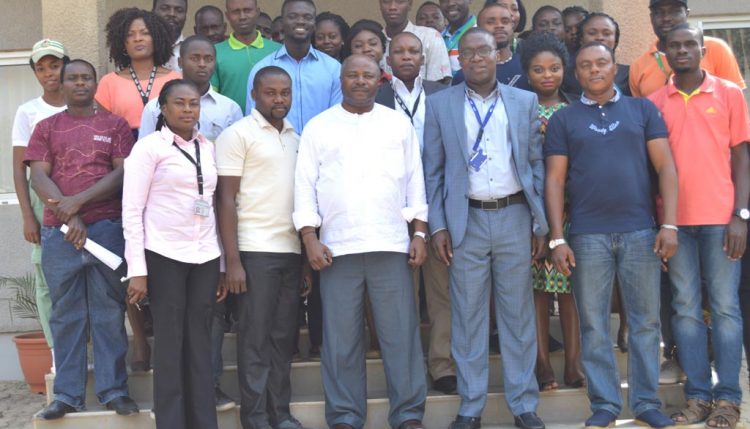 IITA leaders chart operations' course for Abuja station
IITA's Director General, Nteranya Sanginga and Kenton Dashiell, Deputy Director General, Partnerships for Delivery (P4D), during two separate visits to the IITA station in Abuja on 10 and 12 January, respectively, announced operational plans for the station in 2017.
DG Sanginga also inspected progress on the ongoing construction work at the AfDB-funded Youth Training Center which will serve as one of the offices for implementing the ENABLE-Nigeria project.
DDG Dashiell had said that the station is strategically important to the Institute and will now be governed under the P4D directorate.
The IITA Station in Abuja hosted Mitsuhiko Ota, the Advisor, Business Planning Division of the Business Planning Department, NTC-Japan, on 18 January. He visited the station to understand IITA's business models of promoting biofortified cassava and maize, as well as systems of technology diffusion and dissemination.