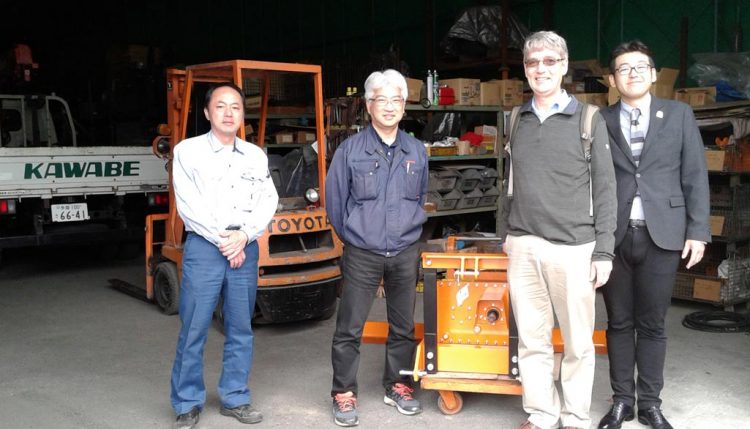 Harvesters from Japan soon to be deployed to Nigeria
Good news for yam farmers—there is now a new technology that can take off the stress of harvesting yam manually, and IITA scientists have begun discussions to accelerate mechanization in yam research using "Made in Japan" technologies.
The scientists will soon test a new yam harvesting machine in Nigeria which has been successfully used to harvest root and tuber crops in Japan. The machines were developed by Kawabe Noken Sangyo K.K., a private Japanese company that manufactures and sells yam harvesters.
Speaking during a courtesy visit to the factory in Japan last month, David De Koeyer, Head, IITA Yam Breeding, who was accompanied by Haruki Ishikawa, Plant Physiologist and Ryo Matsumoto, Postdoctoral Scientist and Yam Agronomist, said they visited the company to partner with the Japanese private sector in finding a lasting solution to mechanizing production and harvesting yam, and also to purchase yam harvesting machines for testing in Nigeria.
They were received by the president of Kawabe Noken Sangyo K.K., who also shared knowledge on technology introduction for yam cultivation in West Africa.