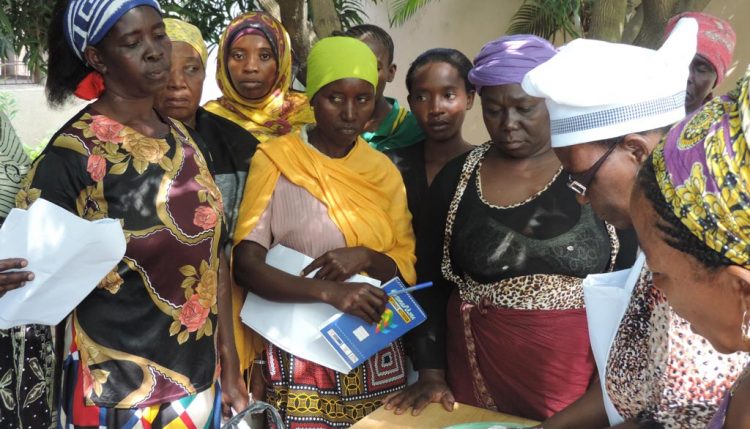 Building capacity of IITA gender scientists to analyze qualitative data
The story behind the numbers is as important as the numbers themselves. However, analysis of qualitative data collected in terms of stories and narratives is not an easy task compared to the more straightforward analysis of quantitative data.
As a result, members of the IITA gender scientist network, belonging to diverse disciplines of the social sciences struggle with coding and managing their qualitative data to produce compelling and robust research that can be published in reputable impact factor journals.
To support the researchers in overcoming these challenges, a three-day training on analysis and management of qualitative data using NVivo—a qualitative data analysis software—was recently organized at the IITA-Eastern Africa hub in Dar es Salaam, Tanzania.
"Social science research is very important for IITA's vision of reducing poverty and improving livelihoods. This training will go long way to improve the quality and vigor of social science research and support researchers to get their work published in reputable journals. It will make gender research more visible and tangible," said Victor Manyong, the IITA Director for Eastern Africa hub, while welcoming the participants to the hub.
Amare Tegbaru, IITA gender specialist and the coordinator of the gender network, said the training had three objectives: to strengthen the research capacities of the participants, upgrade their methodological skills, and help them to conduct more rigorous qualitative analysis.
"As IITA's gender research network we need to deliver high-quality research, and to do so we need to equip ourselves with the necessary skills. With the skills gained, we will be able to strengthen the gender research component in current and future IITA projects and the Institute's gender mainstreaming efforts," he said.
The training was attended by participants drawn from DR Congo, Nigeria, Tanzania, and Zambia. It was facilitated by Diana Lopez, Guest Researcher at Wageningen University and an international consultant for CGIAR centers (CIMMYT and IITA).
Albertus Kamanzi, a research consultant from the Institute of Rural Development, Planning at the Virtual University of Uganda, shared his experiences with the team on analyzing qualitative data in a large study of CGIAR–Gender Norms, Agency and Innovation in Agriculture and Natural Resource Management (GENNOVTE) project. It was conducted in 26 countries with 7,000 correspondents across various CRPs; therefore, a massive amount of data was collected and analyzed.
The training was practical and hands on with lots of exercises. There was daily homework and a final assignment to ensure the participants felt confident to conduct independent high-quality qualitative analysis using the software.