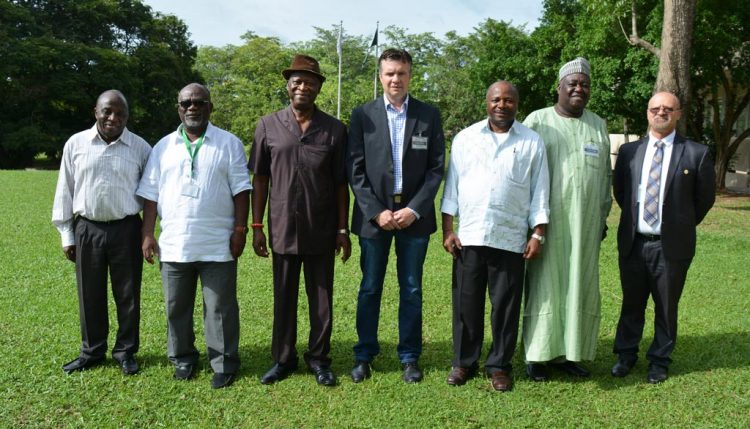 Gates team discusses food security with IITA
Two top officials of the Bill & Melinda Gates Foundation were in IITA to discuss ways to address food security in Africa with impact at scale. The two-person team compromising Tom Kehoe and Audu Grema met with Director General Nteranya Sanginga and IITA management team on the planned program—Technologies for African Agricultural Transformation (TAAT). Thereafter they met with the different IITA programs funded by the foundation to better understand the impact Gates' agricultural programs are making at farm level.
The Gates team also toured IITA's 1000-ha campus, making stops at the Semi Autotrophic Hydroponics (SAH), Business Incubation Platform (NoduMax and Aflasafe), and the yam aeroponics units.