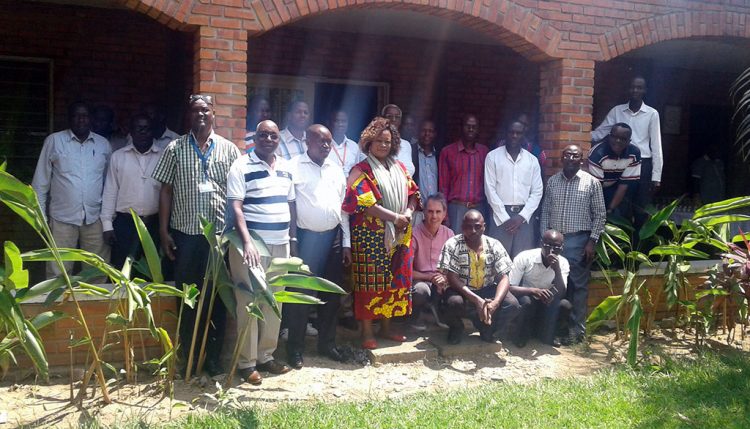 Cassava Seed Systems Stakeholders' workshop held in Burundi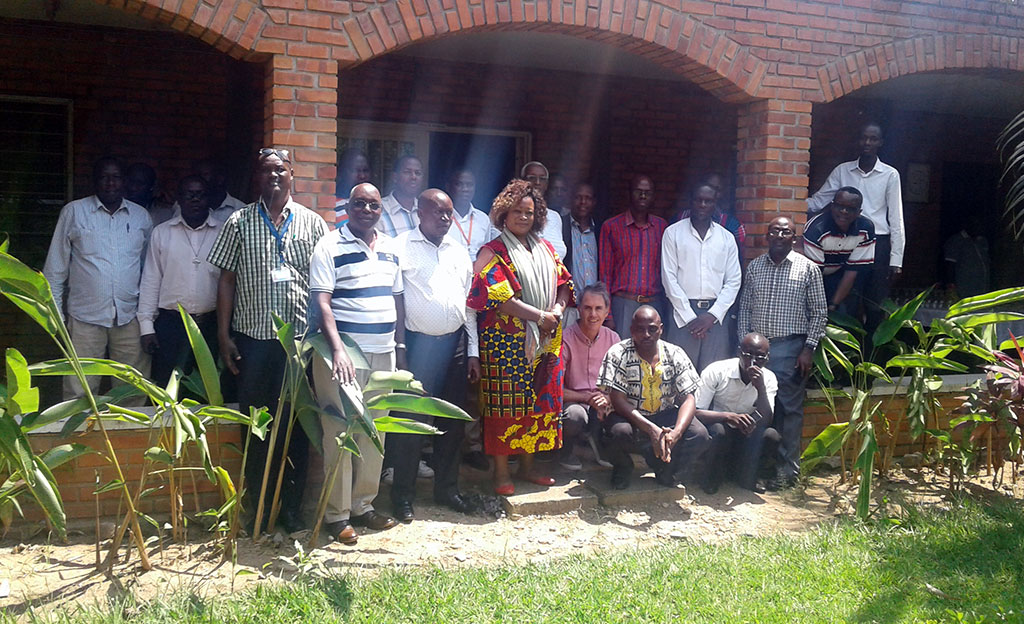 A stakeholders' workshop on Cassava seed systems in Burundi was organized by the Cassava Brown Streak Disease (CBSD) and Cassava Mosaic Disease (CMD) control project with support from the International Fund for Agricultural Development (IFAD) on 22 September. The workshop was held at ISABU and chaired by Ir. Dieudonné Nahimana, ISABU Director General. The workshop was attended by representatives from the national agricultural research and extension system, international and national NGOs, seed control and certification services, a seed producers' organization, the private sector, and farmers.
The objective of the workshop was to bring together key stakeholders in cassava seed systems, update and share project plans, exchange ideas on existing and ongoing initiatives on cassava seed systems, and harmonize strategies and efforts to sustainably control CBSD and CMD in Burundi.
The spread of CBSD in Burundi has
caused high income losses and has threatened household food security. The management of CBSD and CMD requires breeding for resistant/tolerant cassava varieties with high yield that are preferred by farmers. Over 17 CBSD and CMD tolerant cassava varieties have been introduced by IITA for participatory evaluation and selection. Participants at the workshop expressed the need for the newly introduced cassava varieties and left satisfied as synergy was built for concerted efforts to control CBSD and CMD.