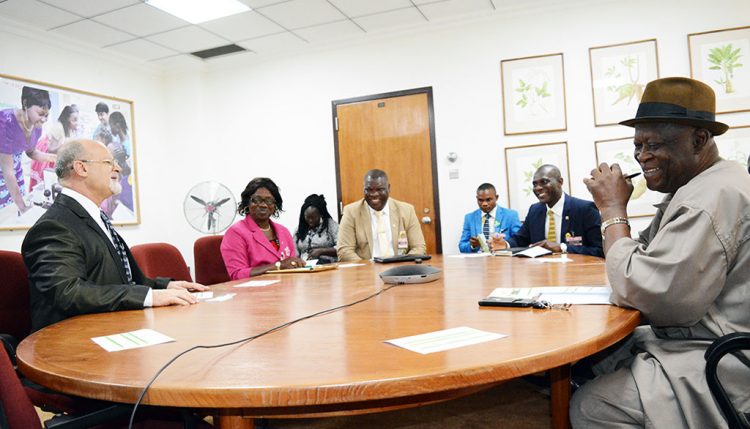 IITA formalizes partnership with Landmark University
Representatives from the Landmark University, Omu Aran, met with IITA officials in Ibadan on 4 October to formalize a partnership which will foster development and implementation of collaborative programs.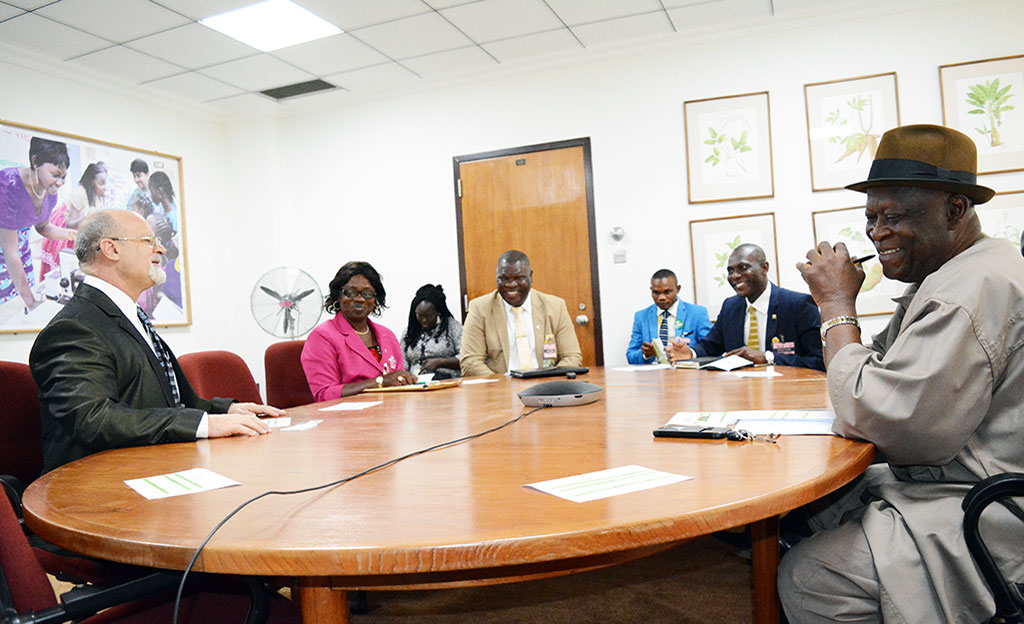 The team, led by the university's Vice-Chancellor, Adeniyi Adeyanju, was received by Kenton Dashiell, Deputy Director General, Partnerships for Delivery, who gave an overview of IITA's research and partnership activities. Dashiell emphasized the importance of partnership to IITA, and expressed assurance of a smooth collaboration with Landmark University (LMU).
Speaking on behalf of the delegates, the Vice-Chancellor said, "We intend to ride on the wings of eagles, which IITA represents, to attain global heights and be a leading, world class university by keying into what IITA is doing, and this can only be achieved through collaboration."
Through the MoU, IITA and LMU will jointly create an enabling environment for technology transfer in the area of innovative skill acquisition and product development, and engage in adaptive and innovative research towards driving food availability and affordability.
During the tour of IITA facilities, Charity Aremu, Dean, College of Agriculture, expressed her excitement over the activities being carried out in IITA. "The state-of-the-art facilities, and the strength and synergy one can feel here is enough for us to start running. We are excited to be here, and we are surely going places with what we saw here today."
Landmark University, Omu-Aran, Kwara State was established in April 2011 by the Chancellor, Dr David Olaniyi Oyedepo and Chairman, Board of Regents. The compelling LMU vision has a philosophy anchored on "Breaking new ground" for the purpose of spearheading an agrarian revolution on the African continent through efforts in research, training, and productivity using innovations, adoptable tools, and equipment.