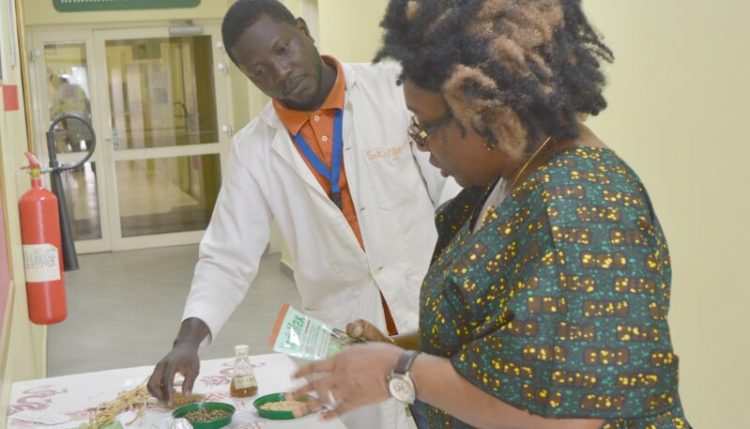 Australian High Commission representative visits IITA
On 26 October, Adaora Ikenze, Head of Development Cooperation, Australian High Commission, Abuja, visited IITA to participate in the Forest Open Day and assess the Project's programs and progress over the year.
Kenton Dashiell, Deputy Director General, Partnerships for Delivery, who received Ikenze, gave an overview of IITA and its activities before she was taken on a tour of the Institute's facilities. Ikenze expressed her delight on the tour, saying, "I am quite impressed by what I see around here. It is good to know that Africa at large has an institute like this to rely on."
Ikenze conveyed her interest in the activities of the Youth Agripreneurs saying: "I would like to come back on another visit to see the youth in agriculture. I have heard about their programs." The Australian High Commission is one of the donors of the Forest Project. Australia and Nigeria have a long history of bilateral relations and enjoy a strong relationship with deepening trade and investment.