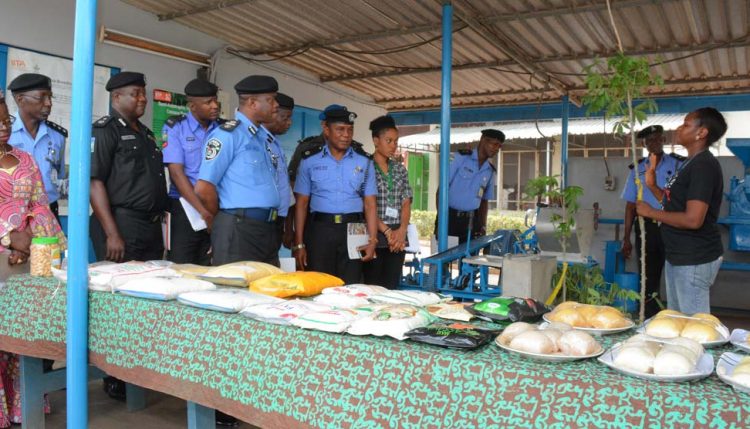 Inspector General of Police visits IITA
On 16 November, the Assistant Inspector General of Police Agboola Oshodi-Glover along with other officers from Zone XI Command Headquarters, Oshogbo, visited IITA to familiarize themselves with the Institute and reaffirm their efforts towards ensuring a safe and habitable environment.
AIG Glover was received and welcomed by the Deputy Director General, Corporate Services, Hilde Koper-Limbourg with the Institute's Security Manager and Superintendent, David Oluwadare and James Adedayo, respectively. The visitors watched a short video to introduce them to IITA and some of its research.
Stating the purpose of the visit, the AIG said: "Having heard a lot about IITA, I came to see the wonders that are being done here, and to know how the police and security personnel here have been doing in providing security for the staff and property within the Institute and beyond."
Oshodi-Glover and the other police officials were taken on a tour of IITA research facilities.
The AIG asserted, "The people here in (IITA) are very warm and receptive, and the environment is very homely. At this point in Nigeria, we need to establish more partnership grounds with IITA for a better appreciation of farming."
AIG Oshodi-Glover is in charge of Zone XI Police Headquarters comprising Ondo, Osun, and Oyo states.