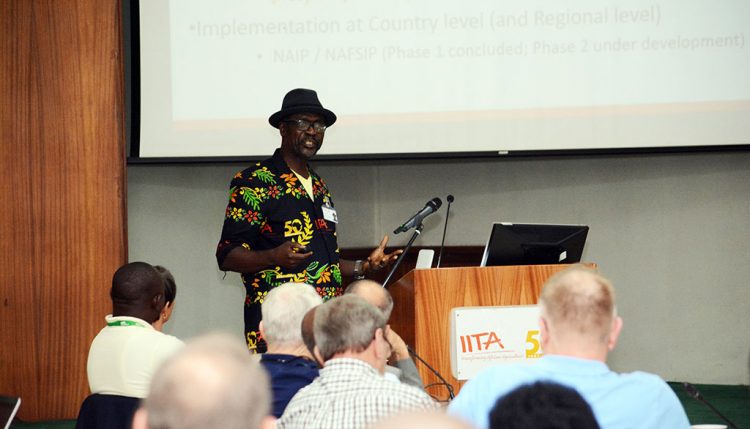 Aligning with national and regional priorities is a key strategy for IITA in Africa – Kwesi Atta-Krah
In addition to aligning its research activities with the strategic goals and priorities of the countries it is working in, IITA has also made good progress in aligning itself to regional and international entities, said Kwesi Atta-Krah. He was giving an overview of IITA's site integration efforts during day 1 of R4D Week, IITA's annual research and development planning week.
Atta-Krah said IITA had been focusing on better alignment to the Africa Union and CAADP processes and to regional economic blocks such as the Economic Community of West African States (ECOWAS), the East African Community (EAC), and the Southern African Development Community (SADC) as well as World Bank-supported initiatives such as the West African Agriculture Transformation Program (WAATP) and East and Central Africa Agriculture Transformation Program.
"For better impact in our research, we need to have 'big picture thinking' and see how we contribute to national, regional, and international priorities. For our work to be relevant, we will need support at the high levels," he said.