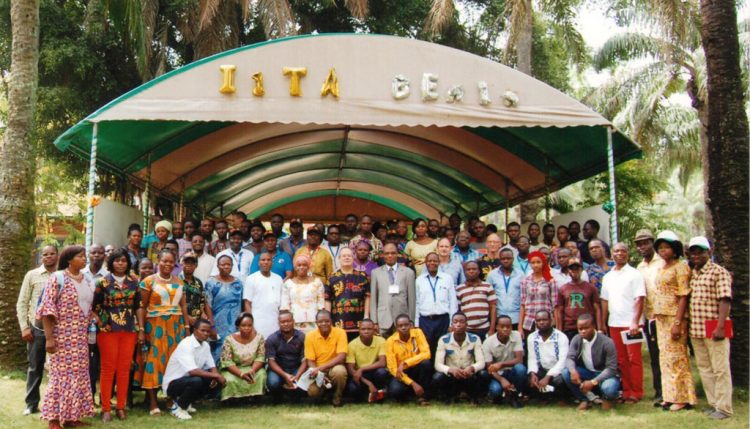 IITA Benin station celebrates IITA50
On 14 and 15 December 2017, IITA Benin Station marked the Institute's 50th anniversary. The event was well attended by staff, family, stakeholders, and friends of the station.
In his presentation, Manuel Tamò, the Benin Country Representative, stated that the station—since its inception in 1983—has continued to be a catalyst in transforming African agriculture. He encouraged staff and youth to be more committed as IITA has already started transforming itself, its research agenda and organizational structure, particularly with the establishment of the Partnership for Development Directorate (P4D).
Rousseau Djouaka, coordinator of the Agroecohealth platform, gave a presentation on the One Health concept where he highlighted the interconnections between the four pillars, namely: soil health, animal health, water health, and plant health for improved human health.
Sylvia Oyinlola, Regional Administrator for West Africa, while celebrating with Benin station colleagues, encouraged them, saying: "I thank the management and staff of IITA Benin station in their effort towards ensuring that IITA Benin continues to play a leading role in transforming African agriculture."