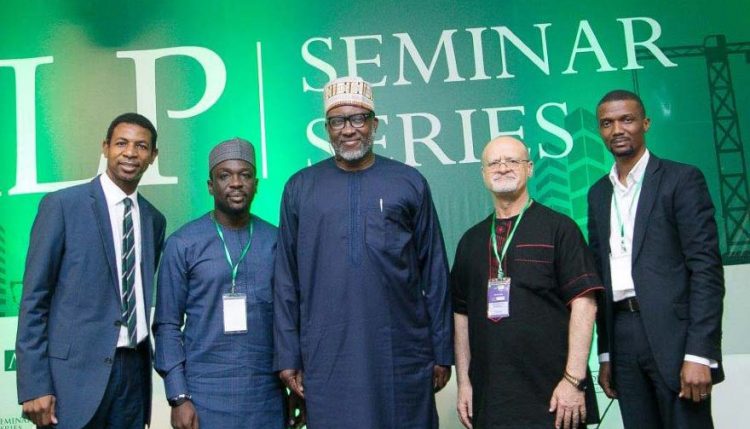 Stakeholders propose development plans to transform Nigeria's agriculture sector
Stakeholders in the agriculture sector came together on 21 June at the 7th Annual ALP Seminar to discuss challenges and opportunities affecting the transformation of Nigeria's agriculture and agro-allied sector. For the second year in a row, the focus of the seminar stayed on agriculture with keynote speakers addressing various aspects of different value chains including rice, cassava, and aquaculture.
In the keynote address, Executive Governor of Kebbi State Alhaji Atiku Bagudu spoke on self-sufficiency in food production with a focus on rice production. He talked about the importance of collaboration between states to achieve food security in the country. Using Kebbi State as an example, he noted how they worked well with the Lagos State Government and were able to achieve great results in their rice farming project.
The first panel session continued this discourse, noting that agriculture is the way to achieve self-sufficiency and a thriving export industry in the country.
In response to questions during the interview session, the Governor outlined some of the challenges and opportunities facing their efforts. "As with many projects, what used to be imported is now sourced domestically, but there are supply chain issues. The state of our roads is an issue but we are overcoming that and by the time rail lines are finished, we believe that we will be able to deliver the right quantity to Lagos at lower prices," he said.
During the second keynote address, Managing Director and CEO of the Nigeria Incentive-Based Risk Sharing system for Agricultural Lending (NIRSAL), Mr Aliyu Abdulhameed spoke about the business side of agriculture and how to de-risk investment in the sector. He talked about measures to tackle both the agricultural value chains and the agricultural financing value chain which would make investment in the sector a more attractive proposition.
The third keynote speaker was IITA Deputy Director General, Partnerships for Delivery, Kenton Dashiell. He talked about the past and future contributions of cassava to the transformation of the agriculture and agro-allied sector of Nigeria. He said that cassava is mainly consumed for local consumption purposes, but also noted that there are great opportunities for industrial uses now which are starting to be exploited.
As has been the case with the adoption of high quality cassava flour (HQCF), Dashiell noted the importance of government in policy formulation and advocacy in actualizing this diversification. "Nigeria has an enormous potential for industrialization of cassava, and this transformation needs to be intensified with government policy on import substitution," said Dashiell.
He also proposed the development of a five-year plan for diversifying the use of cassava while also adopting a sustainable intensification approach to increase its yield in Nigeria. To this end he noted that "Proper land clearing is important to agriculture as it determines if you will still be using the land in a million years or not."
Dashiell also highlighted the use of high quality cassava peel (HQCP) in the manufacture of animal feed instead of just letting it to go to waste. This technology is already gaining traction and presents another opportunity for further diversification and expanded impact of cassava.
Mr Ade Adefeko, Vice President, Corporate Government Relations at OLAM was the final keynote speaker. He spoke about investment opportunities in fish and poultry.
The ALP seminar series which began in 2012 is organized by Akindelano Legal Practitioners and focuses on different aspects of nation building to stimulate innovative strategies and outline pragmatic solutions for the Nigerian economy.