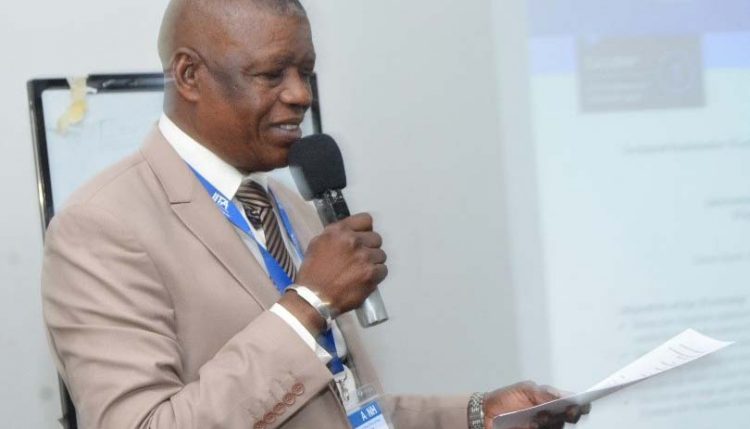 IITA co-hosts Food Systems workshop in Abuja
IITA in collaboration with Wageningen University & Research (WUR), Netherlands, recently co-organized a two-day stakeholder workshop on Food Systems for Healthier Diets (FSHD) in Nigeria, under the CGIAR Research Program on Agriculture for Nutrition and Health (A4NH). The workshop took place on 2–3 July in the Nigerian capital, Abuja.
The A4NH Nigeria Country Leader and IITA Senior Food and Nutrition Scientist Busie Maziya-Dixon, welcomed guests and participants on behalf of the organizing committee. She highlighted the importance of the workshop and the significance of food systems in the promotion of heathier diets and achievement of nutritional goals in Nigeria. She said that the workshop sessions were designed to be intellectually engaging as well as interactive and therefore, encouraged active participation and contributions from the participants.
The Head of IITA-Abuja Station, Gbassey Tarawali, delivered the welcome remarks and said: "Despite the tremendous achievements of IITA in contributing towards food security and income generation for African farmers, these efforts are considered inadequate unless beneficiaries are assured of improved food, nutrition, and healthier diets. Devising ways in which agriculture can address household dietary gaps is therefore paramount in any research-for-development agenda to come up with innovations and policy interventions that can facilitate diet transformation in Nigeria and Africa at large."
Maziya-Dixon initiated the workshop session with a presentation on "Agriculture for Nutrition and Health (A4NH) Research Program and A4NH Food Systems for Healthier Diets Program for Nigeria." She highlighted the strategic goal of A4NH and pointed out that the research program seeks to maximize the health and nutritional benefits of the poor through agricultural development by identifying, developing, and supporting synergies between agriculture, health, and nutrition. She said that despite a decline in the prevalence of stunting in recent decades in Nigeria, malnutrition levels are still high in relation to global standards, with the country still off course in meeting four of the global nutrition targets set by the World Health Assembly (WHA) for 2025.
In her presentation on "Addressing diets and nutrition using a food systems approach," Senior Advisor on Food Security and Nutrition to the Minister of Agriculture and Rural Development in Nigeria, Dr Adeyinka Onabolu, indicated that the approach has some beneficial effects in terms of shifting policy attention from individual behavior to include social and environmental determinants of health. She further remarked that the Food Systems initiative is firmly entrenched in the Government's Agricultural Sector Food Security and Nutrition Strategy 2016– 2025.
Dr Elise Talsma from WUR spoke on "Determining the dietary gap in the four A4NH countries through living standards and measurement survey data." Her presentation gave a detailed account of what constitutes an adequate diet.
Other key presentations made were on "Drivers of change for accessible, nutritious, and sustainable food" and "Food Systems foresight" by Thom Achterbosch with Tomas Morley, both of WUR. Through a series of scenario analysis, it was shown that structural change in agriculture and food system transformation are important elements in diet change in Nigeria.
The workshop was attended by representatives from the Federal Ministry of Agriculture and Rural Development (FMARD), Nigerian Institute of Social and Economic Research (NISER), National Horticultural Research Institute (NIHORT), the Embassy of the Netherlands, WUR, Food and Agricultural Organization (FAO), IITA, the Global Alliance for Improved Nutrition (GAIN), Dangote Foundation, International Food Policy Research Institute (IFPRI), Federal University of Agriculture Abeokuta (FUNAAB), and a host of other local and international NGOs.
Representatives of the Dutch Ministry of Foreign Affairs, including the representative of the Dutch Government in the CGIAR System Office who were on a scoping study in Nigeria, attended the second day of the workshop and participated in the panel discussion.