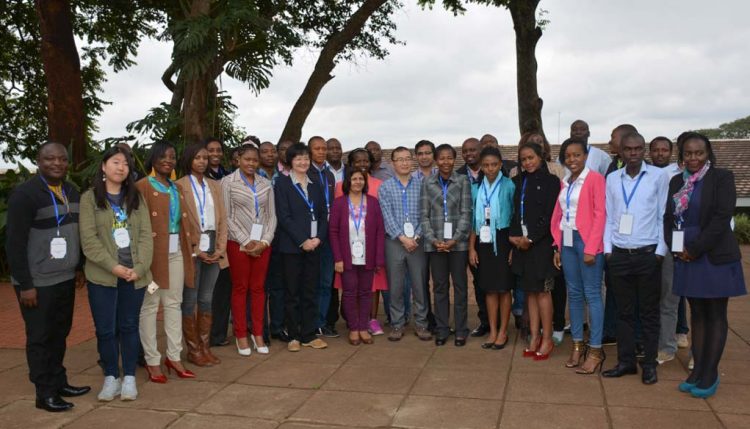 Training workshop on plant genome editing: From design to analysis
IITA-Nairobi hosted a workshop on genome editing in plants, 19 to 20 June. They organized this workshop in collaboration with Iowa State University (ISU), USA under the BREAD project: Genome-enabled Platforms for Yam. The resource persons from both IITA and ISU shared advances on the basics and developments in CRISPR/Cas9-based genome- editing technologies achieved in their laboratories.
The workshop included presentations from leading experts as well as hands- on training on design and delivery of genome editing reagents (CRISPR/ Cas9) delivery into cells of banana and yam, and molecular analysis of genome edited plants.
The CEO of the National Biosafety Authority presented the regulatory framework for genome editing in Kenya. The workshop was attended by about 30 participants representing various research institutions and regulatory agencies, and from different countries including Ethiopia, Ghana, Kenya, Nigeria, and Uganda.
The participants were encouraged as the workshop had equipped them with relevant skills, which would enable them to apply the most advanced genome editing technologies to their own research on crop improvement.