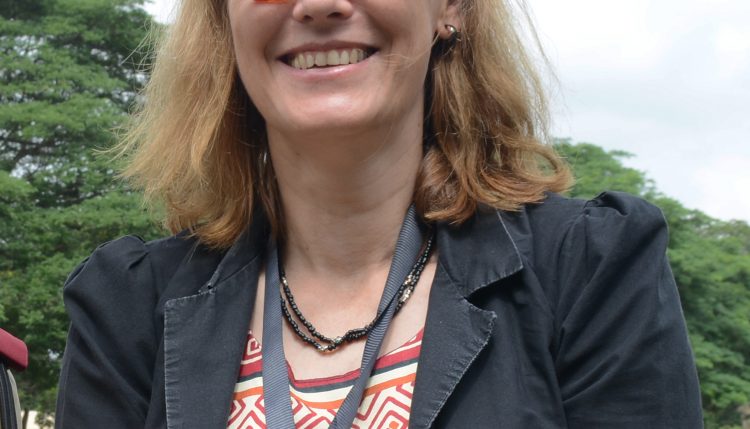 Corporate Services to keep adapting to changed circumstances — Hilde Koper-Limbourg, DDG Corporate Services
Another year gone!
This year we started work on changing IITA's culture and staff mindset to adapt to the new reality of IITA being a 'project based institute'. Change is never easy, especially not change brought on by funding challenges, but we made a confident start to it.
I appreciate the commitment and the hard work put in this year to continue to help achieve IITA's goals. Your commitment to IITA is vital for us to achieve our goals through the set-out strategy.
For Corporate Services this means that we will have to keep adapting to the changed circumstances of IITA, and thus of our clients. We need to further improve our services by becoming more efficient and innovative; doing more with less funds and find new ways of service provision without looking at the past, but by looking at the future and modernize services.
This year we started implementing our new Work-Life Balance Policy of IITA, and I hope this Policy will help our cross-generational and diversified workforce to enjoy both work and life, while still striking a balance between staff members' personal needs and a fit for strategic and operational needs of the Institute. We are changing the retirement age for NRS to 65 years of age, starting from 1 January 2019. Due to budget challenges we had to make some savings and could not do everything we would want to do to further improve the conditions of our staff, but we remain committed to do the best within our means.
The slogan in a recent team building retreat of FMS was 'Everyone Counts!'. All our staff have their own responsibilities, knowledge, skills and strengths. I appreciate all your great work this year; it is because of every one of you, and because we know what we can achieve while working together, in a culture of professionalism, transparency and respect, that IITA has a future, and we can be confident to make a difference.
Please enjoy some well-deserved rest with family and friends during this holiday season, and let's get right back to it in 2019.