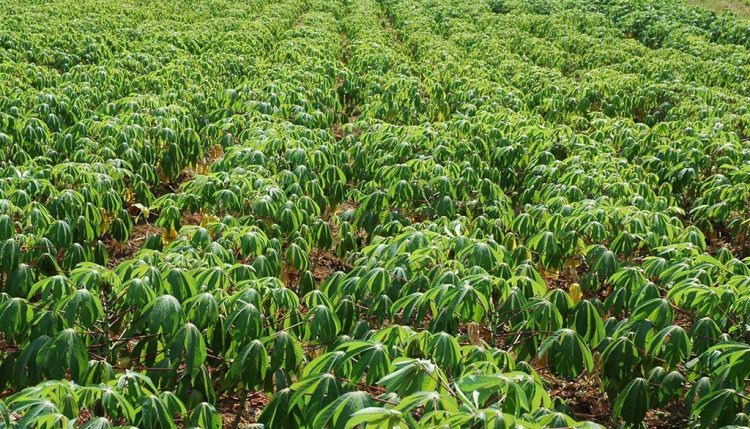 IITA's mobile app to track cassava seeds now in Tanzania
Timely access to quality seed is a major challenge in the production of cassava in Tanzania.  A mobile application for real-time tracking of cassava seed production developed by the International Institute of Tropical Agriculture (IITA) for Nigeria is now available in Tanzania as part of efforts to address this challenge.
The application, known Cassava SeedTracker, provides real-time information on seed variety, quantity and availability and facilitates timely access to seed markets.  It enables producers to register their seed crops, regulatory authorities to do electronic certification of seeds and those who need quality seed to locate seed suppliers and arrange for purchase.
Though SeedTracker is a  web-based application that can be accessed on any internet-connected device, it can also be used offline.
The app was first developed by a team at IITA-Nigeria led by Lava Kumar, a Virologist and Head of the Germplasm Health Unit under the Building an Economically Sustainable, Integrated Seed System for Cassava in Nigeria (BASICS) project with the goal of applying 21st century ICT technology to improving the quality and efficiency of cassava seed production.
IITA is introducing the app in  Tanzania in partnership with the Tanzania Official Seeds Certification Institute (TOSCI) and Mennonite Economic Development Associates (MEDA).
According to James Legg, IITA plant Pathologist, SeedTracker will support farmers to access quality certified planting material (seed) from producers and for producers, it will allow them to get markets for their produce. The app will also allow authorities to certify the seed.
"We are excited that the SeedTracker is now 'live' in Tanzania. However, IITA will continue to work with partners working for the development of cassava in the country to see that all of the app's 21st century promise is fully realized," he said.
IITA has been working with TOSCI on developing quality standards for cassava seed in the country to ensure that seed produced is healthy and free of viruses.
This is because farmers have been grappling with two viral diseases – cassava mosaic disease and cassava brown streak disease – that have greatly reduced the crop's production in the country.
Researchers have identified several ways to halt the spread of the two diseases, including the development of high-yielding disease resistant varieties and setting up systems to multiply and distribute healthy seed.