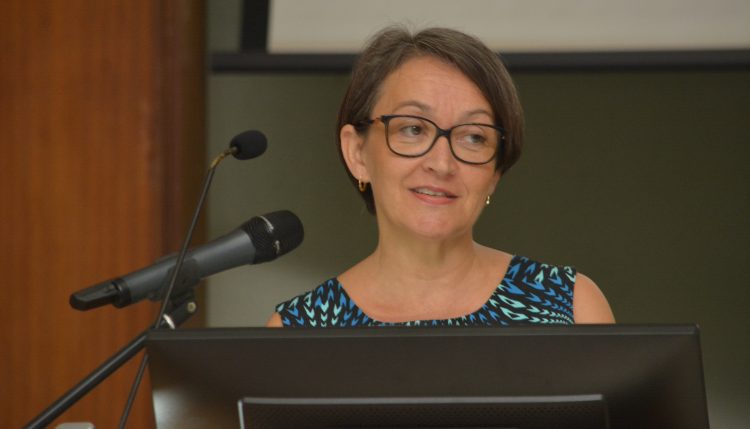 Looking forward to a rewarding year as we increase our footprints across Africa — May-Guri Saethre, DDG, R4D
The year 2018 has been quite a successful year for IITA as it is filled with achievements! In the course of the year, our R4D team worked on ensuring that IITA take steps to increase its footprint across Africa, establishing its global brand and engaging in regional communication strategies.
One of the major initiatives of the R4D is the capitalization on our prevailing active presence in the different Hubs across Africa, and penetration in the Sahel region through the incoming NORAD project in Mali and Niger. This will be accomplished by showcasing IITA's technologies such as drought in or bio risks/climate change in the Sahel.
A core group of Funders which Includes USAID, BMGF, ACIAR and DFID took the opportunity to enhance and modernize CGIAR system capacity in crop breeding of which IITA is fully engaged at all level of the organization. There is a current activity to develop a CGIAR strategy on bio-fortification as a first step towards developing a broader strategy for addressing hidden hunger in Africa.
IITA has considered a new gender strategy and institutional arrangements in relation to funding so as to ensure the implementation of gender in research and its reporting in a comprehensive manner across the system. As a result, IITA R4D will hire a Female Gender Specialist Scientist in 2019.
These level of success would not have been attainable without your commitment and devotion to IITA. In spite of the year's financial constraints, we have all done a great job! Our high level of commitment has shown that our faith in IITA's pursuit of transforming African agriculture is very strong. 2019 will definitely be a better year as we will put in more effort to bring IITA closer to achieving its goal. Now, with the ever-increasing demand for safe and nutritious food to feed a growing global population, the R4D landscape in 2019 is looking very good, as we hope to advance the impact of our research!
Once more, I appreciate you all for your support throughout this year and I wish you an amazing holiday as well as a wonderful Christmas and New Year in advance.