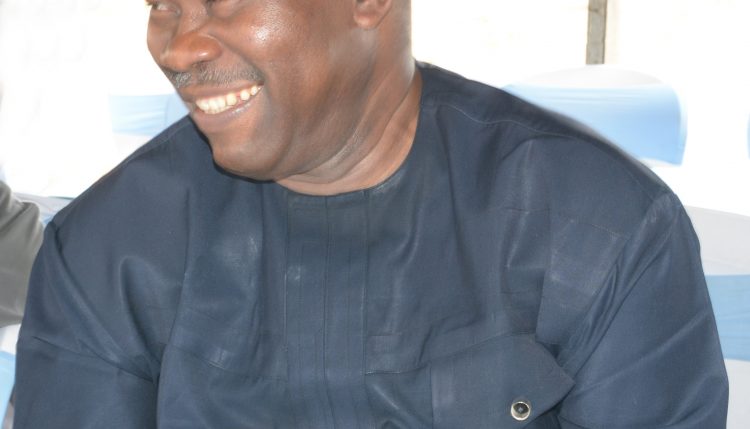 1
IITA Cassava Specialist elected as the new ISTRC president
On 7 December 2018, Richardson Okechukwu, IITA Cassava Commodity Specialist and Head of Onne Station, was elected as the President of the International Society for Tropical Root Crops-Africa Branch (ISTRC-AB), for his commitment and expertise on Root and Tuber Crops (RTC) along various value chains. He takes over from the President, Prof Lateef Sani, whose tenure was supposed to end in 2020, but who was elevated to be the new President of ISTRC worldwide, at a symposium held in Colombia.
ISTRC-AB was created in 1978 to stimulate research, production, and utilization of root and tuber crops. Their activities include encouragement of training and extension, exchange of genetic materials, and facilitation of contact between stakeholders working with root and tuber crops.
Speaking on his new position, Okechukwu expressed delight and pledged to do his best to ensure that the society is sustained while achieving its quest for economic growth in Africa. "Being the president and a staff member of IITA, will further help me give the members the leverage and opportunity to have a detailed understanding of what we do in IITA. Moreover, with the support of the executive members, students working on root and tuber crop will benefit from our capacity building programs and other initiatives and this will help to put every member on the same page".
"It is a big responsibility, but I will do my best to ensure I meet the expectations and promote the society. The AB of the ISTRC is the biggest member of the ISTRC globally and was the first to be established. To that end, we have a lot of obligations to provide good information to our end users and proffer solutions to problems pertaining to roots and tuber. We also have the challenge of making sure our research is what is needed and useful to the farmers and processors, of which I am ready to take up the task and work towards making that a reality" he added.
ISTRC-AB is the biggest umbrella body for all root and tuber workers, researchers, students, scientists, and every stakeholder involved in the root and tuber value chain, which covers crops like yam, cassava, potato, ginger, and some minor root crops. The principal aim of the society is to improve the production of root and tuber crops and, in turn, contribute to food security in Africa.