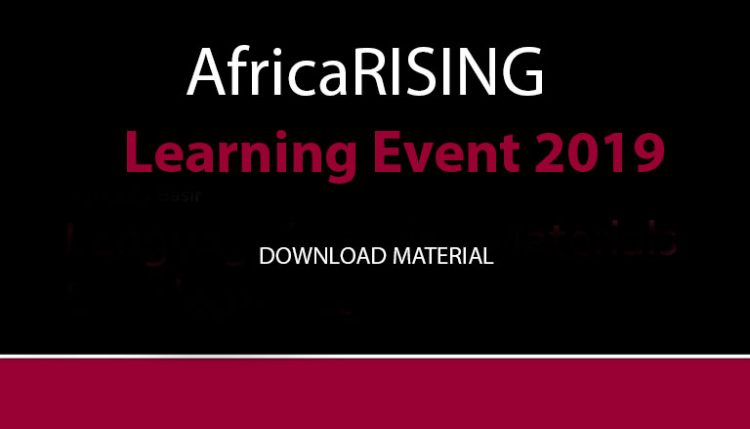 Missed the Africa RISING Learning Event 2019? You can access all the material here
We understand, that sometimes, it is not possible to keep up with all items and discussions at meetings. But you don't need to worry. We have got you covered. Below is a list of links to where we have archived all the presentations, discussions, and photos from the Africa RISING Learning Event 2019 for your reading and viewing pleasure – at your pace.
Meeting notes are captured on the event wiki page.
You can also view or download our repertoire of elegant photos from the event.
PowerPoint presentations and posters from the meeting are also downloadable. Just click on the titles below.
Presentations
Posters