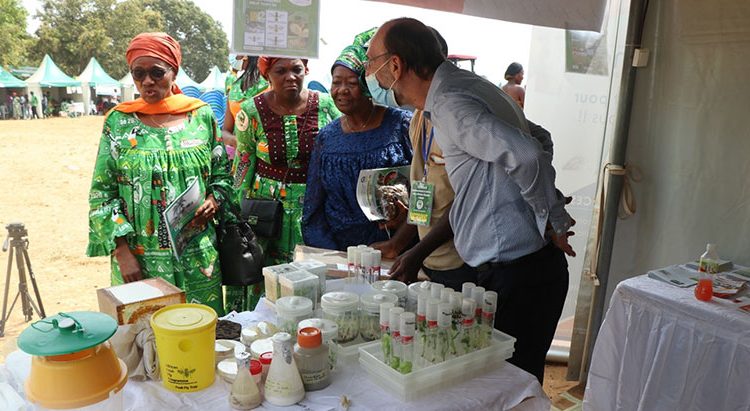 Agropastoral and social fair showcases IITA's technologies and achievements in Cameroon
At the recently concluded Agropastoral and Social Fair of the Mefou Afamba division (COMAF 2020), which took place in Awae, IITA Cameroon showcased IITA technologies and ongoing project outputs. The Institute participated in COMAF from 27 to 30 January to increase community engagement in Cameroon.
One of the highlights of IITA's exhibition was the display on in-vitro banana and plantain seed culture, which embodies modern production techniques, and a summary of IITA's achievements and projects hosted at the station, notably, the ENABLE Youth Cameroon Program.
Initially scheduled for 2020, the COMAF organizers moved the fair to January 2021 because of COVID-19 challenges. Participants at the fair included government executives, administrative and political leaders, farmers, and the media. The representative of the Minister of Agriculture and Rural Development (MINADER) was one of many participants to visit the IITA stand.