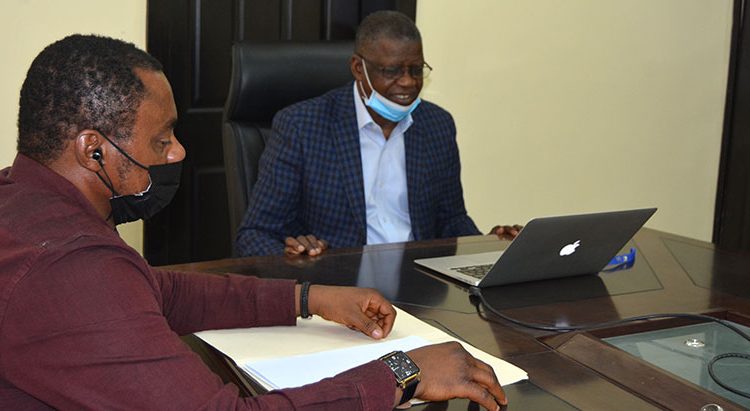 Farm Radio wants IITA collaboration to boost farming communities
Farm Radio International, a non-profit organization using radio to help African farming communities support themselves, has indicated an interest to collaborate with IITA in Nigeria. The Farm Radio team disclosed this on 17 February, during a virtual introductory meeting between the two organizations.
The Farm Radio team included the Country Program Manager, Eucharia Uranta Okonkwo, Country Representative Ghana, Benjamin Fiafor, and Senior Program Development Manager, Karen Hampson. They took turns in presenting the activities of the organization in different countries.
The Head of IITA-Abuja Station, Gbassey Tarawali, welcomed the idea of building synergy with IITA. He gave a brief background on IITA's activities which span over fifty years. Tarawali assured the Farm Radio team that IITA is willing and ready to work on collaborative initiatives.
The Management of Farm Radio and IITA expect to meet again soon to identify mutual areas of interest and develop a joint funding proposal.
Farm Radio International, or Radios Rurales Internationales in French, is a Canadian non-profit organization founded in 1979 by CBC Radio broadcaster George Atkins. The organization's headquarters is in Ottawa, Ontario. It has become the first international non-profit organization to work uniquely with radio broadcasters to improve food security and agricultural methods for small-scale farmers in African countries using communication-for-development methods.