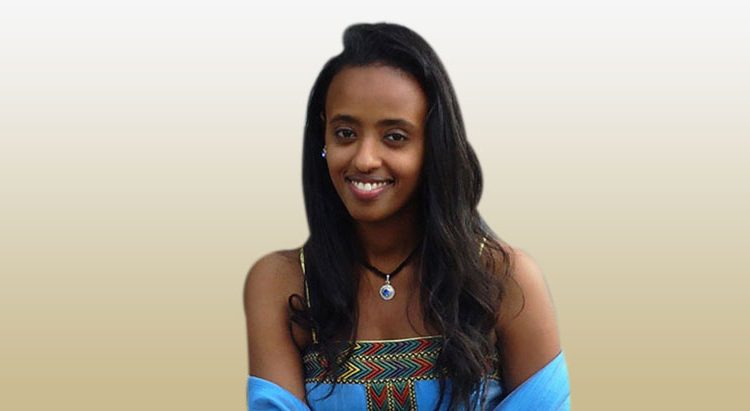 IITA/icipe supervised PhD student celebrated among future women leaders in agriculture by UN-ECA
As the world marks International Women's Day, the United Nations Economic Commission for Africa (ECA) celebrates young African women conducting research primarily in agriculture and who have made notable achievements in the field.
ECA interviewed and publicized these women's research journeys to inspire the continent and the world to do more to harness this powerful resource.
One of the women featured was the IITA-affiliated Selamawit Araya Kidane from Ethiopia. She recently completed her PhD studies in Nematology and is poised to be among the few nematologists in Ethiopia and Africa.
Reflecting on her journey, Kidane mentioned that her research has been primarily in agriculture; she has a BSc in Horticulture from Jimma University, Ethiopia. She added that she came across nematodes during her undergraduate days. Nematodes are microscopic worm-like animals present in every environment across the globe and can be parasitic, causing significant harm to people, animals, and plants.
"I was fascinated by these tiny yet important creatures, and I wanted to learn more about them, but there was little information on the topic. In 2010, I successfully applied for a VLIR-UOS scholarship to pursue an MSc in Nematology at Ghent University, Belgium," she said.
Her PhD study at the Norwegian University of Life Sciences is under the joint supervision of nematologists at IITA and the International Center of Insect Physiology and Ecology (icipe). Her studies are supported by the Norwegian Agency for Development Cooperation (NORAD).  She is investigating the impact of nematodes on enset and how the damage that these pests cause on this particular crop can be managed. Enset is a false banana found in Ethiopia and is an important food staple for approximately 20% of the population (about 20 million people).
She cited some people who had influenced her successful journey, including her mother, who was determined to give her children the good education, which she lacked, and her supervisor and mentor, Danny Coyne, IITA Soil Health Scientist and Plant nematology expert, who shared his wisdom and guided and motivated her.
The other women celebrated were Sylvia Wairimu Maina from Kenya, researching the nutritional and health benefits of the African cabbage; Susan Ojochide from Nigeria, studying how to tackle drought; and Fatoumata Thiam from Senegal, researching the internet of things and artificial intelligence in agriculture.
The stories were captured to inspire other young women looking to build a career in science and other fields of choice if they are determined: https://www.uneca.org/stories/international-women's-day-2021-future-women-leaders.