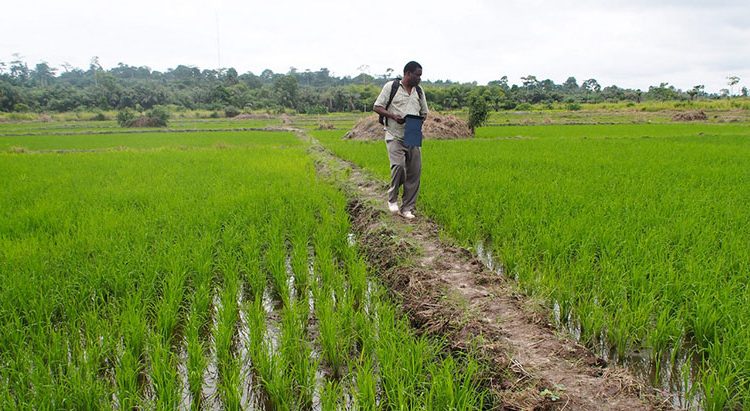 Achieving Zero Hunger: New project to transform agriculture in Nigeria and Togo
To facilitate agricultural solutions to overcome hunger and poverty in Nigeria and Togo, IITA, in partnership with AfricaRice, is implementing the "Agricultural transformation in Nigerian federal states and Togolese regions towards achieving Zero Hunger" project.
The 3-year project will contribute to the zero hunger initiatives within the rice and cassava value chains in both countries. It will leverage technology and innovation, policy analysis, and policy engagement for technology uptake to achieve its objectives.
In its approach, the Project aims to increase rice and cassava farming system productivity and improve nutrition by adopting locally developed and tested agricultural technologies and using innovative crop management practices.
Debo Akande, the project lead, notes that "achieving Zero Hunger is a fundamental human right; this is what this project is about." He further explains that the Project would involve three Nigerian states (Benue, Ebonyi, and Ogun) and two Togolese regions (Plateaux and Kara).
The Project will target 200 policymakers involved in policy review, analysis, and enhancement at the regional, state, federal, and central levels in both countries. It will also engage 35,000 smallholder farmers (45% women, 20% youth), 100 agricultural extension and advisory service personnel, and six small and medium enterprises (SMEs) in rural and urban areas, including millers and retailers.
The Project's implementation will focus on four components to achieve its goals: Policy instrument assessment, a productivity increase of rice and cassava farming systems, capacity building and policy enhancement, and project management.
The Project will indirectly benefit over half a million rural and urban dwellers who will have increased access to information, practical knowledge, and high-quality food commodities for consumption.