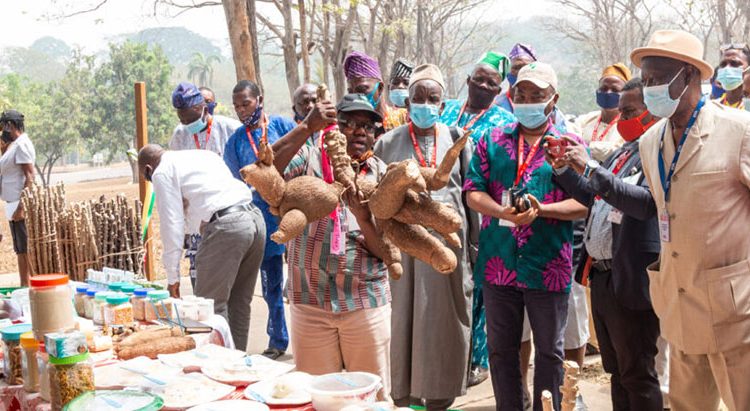 BASICS-II kicks off partnership to promote improved cassava varieties cultivation and consumption
SANO Foods Limited and IITA, through the Building an Economically Sustainable, Integrated Cassava Seed System, Phase 2 (BASICS-II) project, have embarked on a public-private sector partnership to promote the cultivation of improved cassava varieties and the consumption of locally processed products in Nigeria. The initiative recently kicked off with a "Joint public exhibition of fortified foods and cassava varietal display" at IITA, Ibadan.
The exhibition displayed newly released cassava varieties such as Game Changer, Obasanjo-2, Hope, Poundable, and Baba-70. Other displayed varieties were TME 419, Farmer's Pride, Dixon, Ayaya, Sunshine, and Fine face. All these varieties have yields above 20 t/ha, unlike local varieties that give less than 10 t/ha. The processed foods on display included fortified orange-fleshed sweet potato (OFSP) garri, OFSP bread, and lemongrass tea.