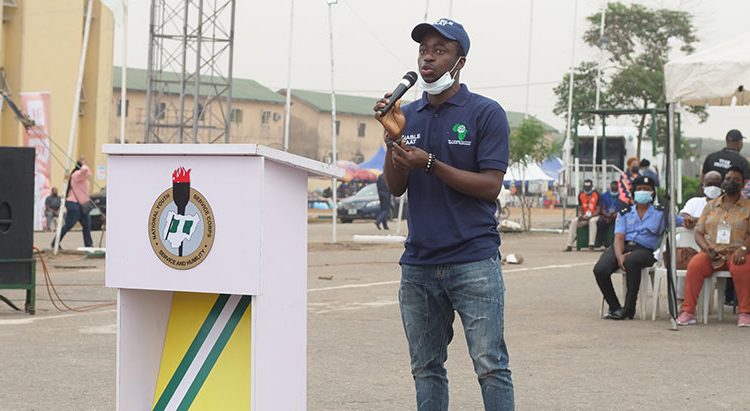 Sensitizing Nigerian youth on the opportunities in agribusiness
ENABLE-TAAT is conducting sensitization programs at 11 National Youth Service Corps (NYSC) Orientation Camps in Nigeria. The aim is to help graduate youth see and experience more significant agriculture opportunities that can generate income and develop the skills they need to succeed in this sector.
ENABLE-TAAT is an arm of IITA's Youth-in-Agribusiness office (IYA) and the Youth-in-Agribusiness compact of the Technologies for African Agricultural Transformation (TAAT). The compact is upholding its mandate to equip the youth with modern agricultural technologies in nine commodity value chains, while offering them the opportunity to become self-employed and employers of labor.
The ongoing sensitization effort has reached more than 4000 youth in Lagos, Ogun, Osun, and Oyo states, with many youths interested in participating in free training conducted by ENABLE-TAAT. Registrants will have the opportunity to be linked with credit facilities for agribusiness establishment after completing their training.
In the coming weeks, the compact will be taking the agribusiness advocacy to the East, North, and South of Nigeria.