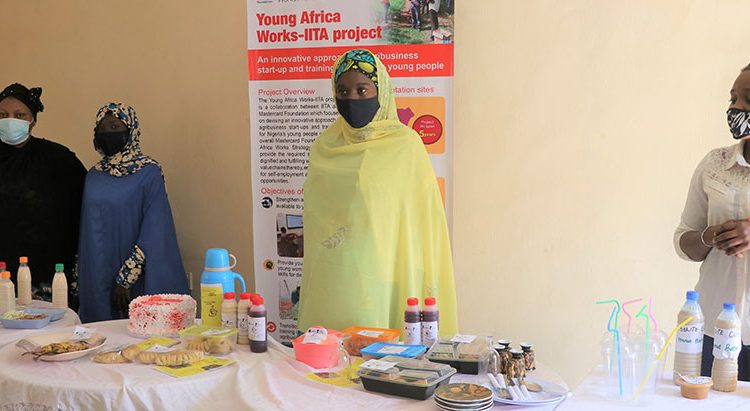 Young Africa Works-IITA Project trains over a thousand youth in three centers across Nigeria
The Young Africa Works-IITA Project has concluded the first cohort of its training program, which commenced on 1 February in Lagos, Kaduna, and Kano states.
The six-week training program targeted young people between 18 and 35 years. It introduced the participants to agribusiness through classroom training, practical sessions, excursions to successful agribusiness firms, mentorship, sharing success stories, soft skills training, team building exercise, experiential learning, and internships with technical hosts.
The training mixed theoretical and practical methodologies in the employment and entrepreneurship tracks, positioning the beneficiaries to secure fulfilling jobs and establish their enterprises, respectively.
In bridging the gap between theory and practice, the Project identified agribusiness technical hosts for beneficiaries who selected the employment track. The Project also considered the importance of mentorship. It partnered with reputable agribusiness firms to ensure that beneficiaries who opted for the entrepreneurship track were exposed to the reality of operating a successful agribusiness enterprise.
The practical session exposed young people to hands-on skills in agricultural value chains, motivating many of them to develop agribusiness ideas even while still undergoing the training program.